Leadership
Our leadership, at both board and executive level, reflects the dedication we have for the building and construction sector.  The management team fosters a culture where everyone plays a vital role towards BCITO's success.
Chief Executive
Warwick Quinn
Warwick joined BCITO in 2016. He is a former chief executive of Motor Trade Association and Registered Master Builders Association. 
He has also held the positions of General Manager Regulatory in Land Information New Zealand and the statutory positions of Valuer-General and Chief Crown Property Officer.
Warwick has worked in local authorities, multi-national property companies and banks. A registered valuer by profession, he is a past Chair of the Valuers Registration Board and a Fellow of the New Zealand Institute of Valuers and the Property Institute of NZ. Warwick also holds an MBA from Henley Management College in the UK.



Executive Leadership Team
Amanda Herron-Quan
Group Manager People & Culture
Amanda has been a member of the BCITO team since 2010 and was appointed a member of the Executive in 2017. Her original background was in Property Valuation, completing a Bachelor of Commerce (Valuation  & Property Valuation) and working several years in this field.  She went on to gain a Graduate Diploma in Commerce (Human Resources & Industrial Relations) and has worked in the field of Human Resources for the past fifteen years.
Amanda is currently working towards her MBA.  As Group Manager People & Culture, Amanda is responsible for aligning BCITO's People and Culture strategy with business strategy to support our people to achieve the organisation's strategic priorities. Amanda believes that the success of an organisation comes from its people, who feel valued and engaged, and she is proud to be part of an organisation that truly puts its people first.   


Bruce Horsley
Group Manager Support Services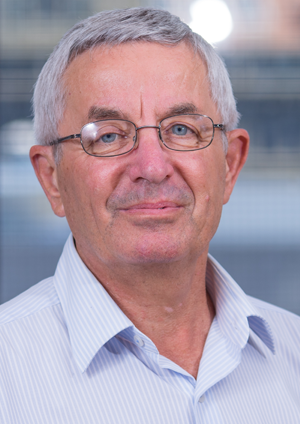 Bruce joined BCITO in 2008 as Group Manager Apprentice Training.  In 2014 he moved into the role of Group Manager Support Services.  
Following completion of a Bachelor of Commerce and Administration, Bruce worked across a number of organisations in finance and banking, including roles in financial management, operations and strategic planning. With the restructuring of the banking sector, Bruce moved into the education sector (PTE) managing programmes with youth development, education under-achievers (those aged 13-17 yrs) and second-chance adult learners.
Bruce has a passion for digital tools and believes that digital transformation will enable BCITO to engage with its stakeholders in significantly different ways and will afford richer learning experiences for existing and new customers.
Bruce also works as a mentor for Business Mentors NZ.




Glenn Duncan
Group Manager Customer Experience
Glenn has been a member of the BCITO team since 2011, firstly as Area Manager for Auckland, and then as Group Manager Apprentice Training Group in 2014 prior to appointment as Group Manager Customer Experience in 2019.
Glenn joined BCITO after 21 years in sales and people management roles at NZ Dairy Foods, Puhoi Valley Cheese Co and Fonterra Brands (Tip Top) Ltd. To round out his practical experience, Glenn completed an MBA in Operations in 2014.
Glenn is responsible for our field team who focuses their resources on apprentices and employers achieving their training goals, and our strategic priorities for industry and key stakeholders. 


Greg Durkin
Group Manager Education & Stakeholder Engagement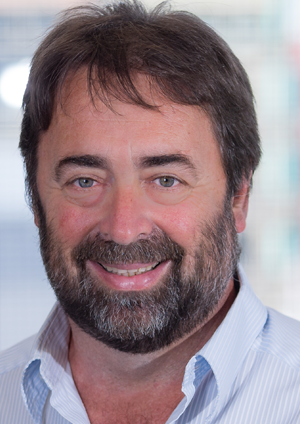 Before joining BCITO in 2014, Greg established and led a construction industry ITO for 16 years.  Prior to ITO life, Greg was an academic in the School of Education at Massey University, and a successful business owner in the construction industry.  Greg led the establishment of BCITO's Stakeholder Engagement Group.  In 2019 Greg was appointed GM Education & Stakeholder Engagement.  This group focuses  on advocacy, equity of access, research and innovation, marketing and development of education, policy and solutions.
Greg is a passionate advocate for youth and believes in the power of effective education to transform lives.  His academic interests centre on effective learning in real-world settings, curriculum design and the role of education in business success. 
Greg's qualifications include Trade Certificate in Flooring, Diploma of Teaching (Primary), Bachelor of Education, Post Graduate Diploma of Educational Psychology, and a Masters in Education (Hons). 


Tania Smith
Chief Financial Officer
Joining BCITO in 2018, Tania is a Chartered Accountant who began her Finance career as an auditor with KPMG.  Most recently she was Chief Financial Officer at Registered Master Builders Association and before that she managed the Research Trust at Victoria University.  Tania has worked in Finance in a range of industries from Internet Service Providers to Local Government in both New Zealand and the United Kingdom.  
Tania is a firm believer that Finance has a strong customer service role to play and that financial systems and processes should add value to a business, its customers and stakeholders, particularly by keeping administration and compliance time and cost to a minimum.