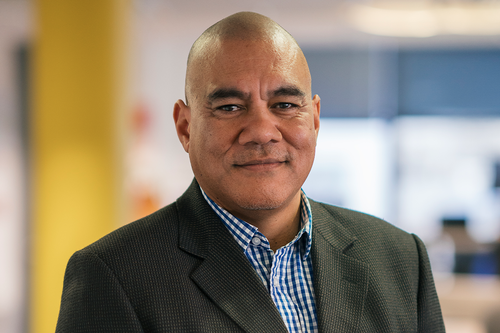 Leads Operations, Sales, Marketing, Industry engagements, and enrolment functions.
Vai brings 20 years of management and leadership experience within the vocational education sector to his role. He joined BCITO Te Pūkenga in 2013, following a stint with Competenz operations, primarily in the Engineering and Manufacturing sectors.
Vai's lived experience is that of an 'underserved learner' (as described by Te Pūkenga), and yet after gaining a master's degree in 2009, Vai was able to pursue his passion for making a difference to people's lives through education. While working at BCITO, Vai found a values match with his own. Just as education had made a difference for Vai, every day he gets to see the impact training and education has on the lives of young people in the trades.