After running his own painting company in London. Greg Douglas set up D&R Decorating in Queenstown with cousin Matt Ryall. Greg's more of the books guy and Matt's more on the tools, so they make the perfect business team.

Greg says he's always worked with females, it's just the norm to him. "They retain information better than boys and seem more eager to be great at their jobs." His current three women apprentices and employees have "great work ethic similarities in the way they approach work and tasks with a positive attitude."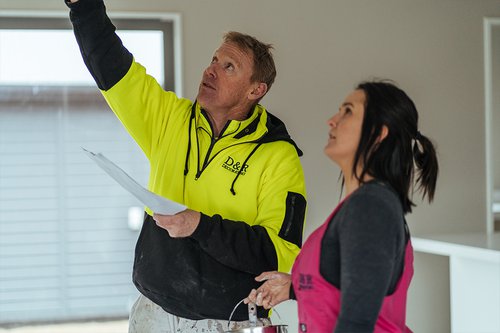 He describes apprentice Sofie Graf-Russell as "feisty and fun, with a willingness to grow". He loves how she's an active part of growing the company's culture, and how the three women bring balance to the team. They also bring consistent reliability that the two bosses can trust.




Sofie says Matt's the funny one and Greg's the more serious one, "but when they're together it's a laugh". She says the two bosses are such family guys, that they're really open to everyone.

"They're not afraid to talk to us about anything and all us girls feel we can be open with them".

D&R Decorating are a key part of the Queenstown landscape, playing a part in the Remarkables ski field revamp and rebuild, and continuing to work with the new Arrowtown Retirement Village.