Mike Thurston isn't known as Mike by his employers. First-year carpentry apprentice Chelsea says they all know him as Cookie, and as a pretty great boss. Cookie's made more of an impact than he knows on his apprentices' lives. Just having someone take them on without hesitation, that's not nothing.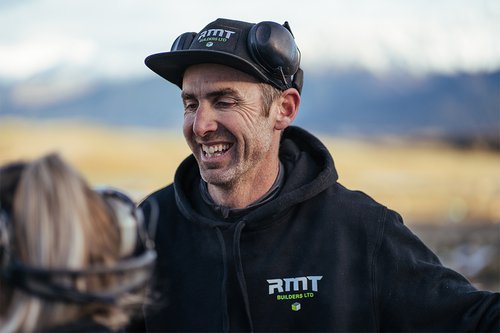 Cookie first took on female apprentices four years ago, and now has two. "They asked me for a job and I said why not?" He doesn't see hiring women any different to taking on men. "I've got sisters, I know what girls are capable of" he says, and doesn't put them on a pedestal, "I treat all my staff the same".
Chelsea says Cookie's a great boss who's understanding and chilled. If she has day time appointments for her own house that she's building with her partner, "he lets us pop away". If it's a snow day, "he'll be like who's going up the mountain tomorrow". In summer, "he'll call it a half day and take us out on his jet boat". Seems Mike and Rachel are not only building awesome homes, but a pretty happy team.
"There's a real difference in having a mixed team."