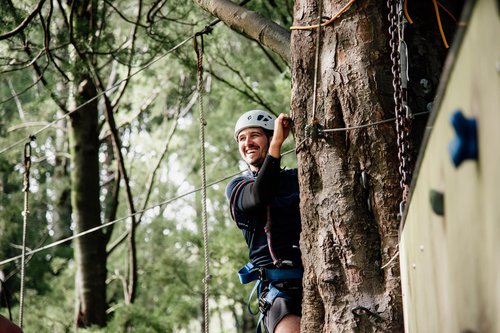 For Jacques, "spending time in nature, getting out of my comfort zone, and bonding with my apprentice leader team," all stood as memorable moments during the entire experience. The course provided an opportunity for Jacques to create meaningful connections with fellow participants allowing him to understand the paramount importance of relying on your team.
"I discovered the significance of placing trust in your team more, and I realised that I had more to offer than I initially thought," Most importantly, these invaluable lessons now find application in both Jacques' personal life and his work, where teamwork and self-belief are of high importance.
When asked if he would recommend the Outward Bound experience to others, Jacques responded without hesitation, "I definitely would; I loved it!" The Outward Bound helps you discover that you're capable of more than you think. It challenges you, and it reminds you that "all the comforts of your everyday life are not a matter of life and death". I would definitely recommend it to anyone."
Jacques' journey at Outward Bound reflects the essence of the programme, where personal and professional growth, facing challenges, and building a sense of unity within a team are celebrated. We are proud to have Apprentice Leaders like Jacques, who seize the opportunity for personal development and are keen to share their positive experiences with others.