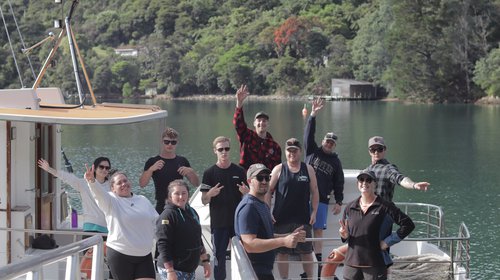 Among the highlights of the experience, the most significant for Kurt was the opportunity to spend quality time with his team, building bonds and connections.
Through the experience, Kurt also found he developed "much more motivation and work ethic towards everything. It's not like a boot camp, but it certainly feels like one. It challenges your mental strength" and pushes you.
Kurt's journey at Outward Bound embodies the essence of the programme, where personal growth, teamwork, and testing one's mental resilience are celebrated. We're proud to have Apprentice Leaders like Kurt, who wholeheartedly embrace the opportunity for personal development and are eager to share their transformative experiences with others.