2020 BCITO Young Achiever Award
BCITO is the proud sponsor of the Young Achiever Award that was open to young industry professionals who were under 30 years of age by the date entries closed in July 2020.
This award provides recognition to a young building professional who has demonstrated a commitment to their education, career development and provides a willingness to give something back to the industry and their community and, is a future leader in their field of endeavour.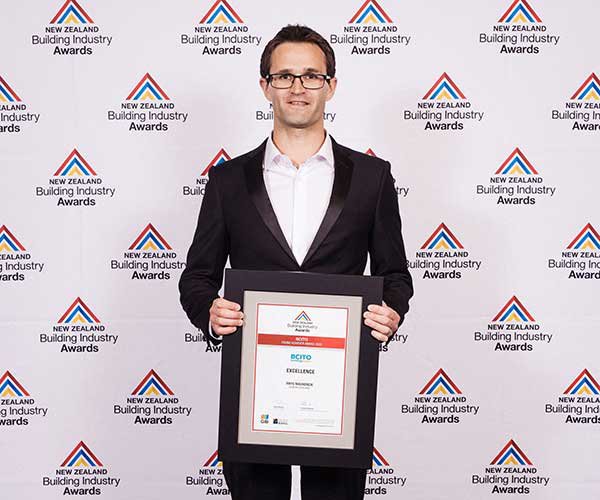 We are delighted to congratulate Rhys McKenzie, Project Manager from Hawkins Auckland, who took out an Excellence Award and was the Category Award Winner.
His referees said he is a hardworking person with a passion for perfection, extremely well respected by clients and consultants for his open and solutions-based approach. He reviews design details with a practical eye, often flagging where details will not work in practice, and providing the design team with a chance to consider alternatives. When flagging potential delays, he provides accelerating programme options to ensure projects get delivered on time.
The judges noted Rhys' enthusiasm, attention to detail, willingness to work hard, and, to take advantage of opportunities offered. He has the qualities necessary to build on the success he has achieved to date in the future and is an exceptional candidate for the BCITO Young Achiever Award.
Source: NZIOB
More News
The Building and Construction Industry Training Organisation (BCITO) has set a record of 16,000 apprentices in training.
Have you heard? – the NAWIC Excellence awards 2021 are happening and open for nominations!