What you can expect 2023 and beyond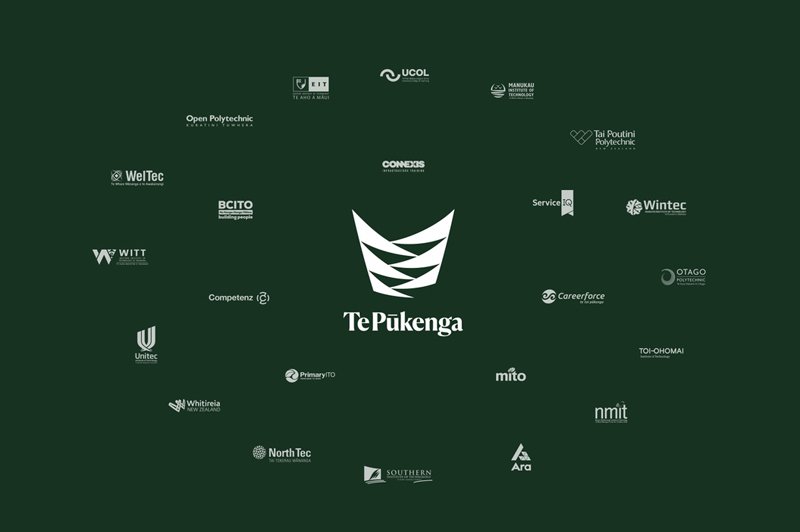 An update on BCITO's transition into Te Pūkenga
Te Pūkenga will be re-engaging on its future operating model for vocational education in the coming months, which includes BCITO and other Work Based Learning divisions.
The operating model and proposed structure of Te Pūkenga – the New Zealand Institute of Skills and Technology have been designed to give employers and learners more choice and flexibility in what, where and how learning happens within one system across Aotearoa New Zealand.
In the coming months, you will see Te Pūkenga brand awareness advertising across Aotearoa New Zealand media channels.
In 2023, all delivery will be carried out by Te Pūkenga and there will be a transition from the current BCITO/Te Pūkenga co-branding towards the Te Pūkenga brand.
What you can expect from BCITO division of Work Based Learning
Continuation and consistency of service.
The same Training Advisor teams supporting you now will be supporting you in 2023.
We will continue to maintain our range of high-quality, valued programmes across the country.
Work-based learning is a vital part of Aotearoa New Zealand's vocational education system and we recognise the important role of employers.
It is vital we work closely with industry to maximise the value of your interactions with us. As part of Te Pūkenga, we will partner with and support employers who train to enable success for learners and add value to businesses.
What you can expect from Te Pūkenga
Te Pūkenga will honour and uphold Te Tiriti o Waitangi in everything it does, focusing on equity and participation, particularly for Māori, Pacific, and disabled learners.
Te Pūkenga will support industry and our people to deliver customised and culturally responsive learning approaches to create safe and comfortable learning environments in turn achieving higher completions and achievements.
By providing industry and employers with a strong voice, Te Pūkenga will be able to create more relevant, quality work-based training options for learners and employers.
National and regional skills priorities to better support communities and our economy will be addressed by Te Pūkenga.
From January 2023, Te Pūkenga education providers will have an increased focus on holistic, well-being and pastoral care.
Employers who train will see a greater partnership with and investment in industry.
There will be more support for people upskilling while at work, helping to grow a skilled workforce and lessening the impact of industry skills shortages.
A long-term success strategy for learner, whanau and employer partnerships will be in place to ensure learners succeed.
Te Pūkenga has provided a detailed plan for what's ahead.
More News
When Charmaine Farquhar took a temporary role in the office of Palmerston North's Viridian Glass, she had no idea it would set her up with a career for life.
When Manson Jenkins was in his final year of college, he was working part-time at Orchard Joinery cleaning the workshop. Now in his second apprenticeship, Manson is making his way forward and forming a career all his own.