Annual BCITO Skills Summit brings construction industry trades together to build people
Last week, Te Pūkenga - Building and Construction Industry Training Organisation (BCITO), held its sixth annual Skills Summit.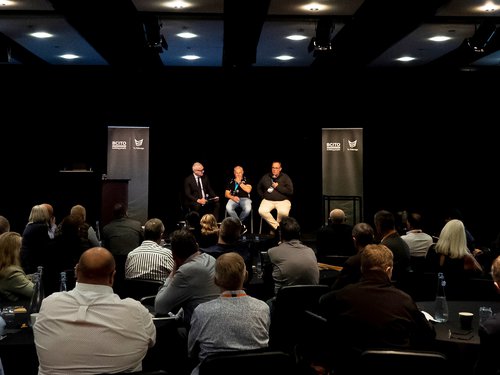 The event brings together National Advisory Group (NAG) members from BCITO's 16 construction trades to discuss industry affairs of the past year, consider current impacts, and celebrate achievements.
The sixteen NAGS are composed of employers, suppliers, and other industry stakeholders from each BCITO trade. Their main function is to provide advice to BCITO and help it develop trades training that meets the needs of industry.
Navigating the current environment
The Skills Summit kicked-off with a series of presentations illuminating the current environment, including its challenges and opportunities. The Minister for Building and Construction, Hon Dr Megan Woods, gave a virtual address thanking BCITO and its NAG members for their commitment to the industry and its future workforce.
Gareth Kiernan, Chief Forecaster from Infometrics, delivered an overview of our current environment that outlined several considerations around productivity, labour constraints and the economy. The Summit also heard from Patrick Doherty, General Manager Construction & Innovation from Kāinga Ora, who explained its work in improving the country's housing stock and supporting people to enter the trades. Warwick Quinn concluded the day by reinforcing the benefits to trade employers of joining Te Pūkenga and its once in a generation opportunity to reimagine career-focused learning in Aotearoa New Zealand.
Other panellists and speeches focused on mastering leadership, developing strong teams, and removing barriers to entering the industry.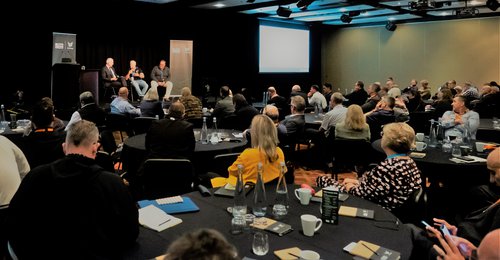 Building people by developing apprentice leaders
The Summit unveiled the inaugural Apprentice Leaders Group made up of one apprentice leader selected from each trade. These new apprentice leaders bring the voice of the apprentice and will enhance BCITO's understanding of what people need to thrive during their apprenticeship. Each apprentice leader sits on their relevant NAG to discuss their trade, education, and growth. The apprentices will also come together to discuss challenges for apprentices and how to improve training.
Alongside the opportunity to share their voice, the apprentices will also receive a range of unique training opportunities such as Outward-Bound courses, informational webinars, and BCITO Training Advisor ride-alongs. At the completion of a 24-month leadership term, they will receive the opportunity to enrol in a supervisor qualification.
"It is essential to listen to our apprentices and understand how we can help them perform. We also want to develop sector leaders early in their careers, to complement our more experienced people. Teaching soft skills such as leadership, communication and emotional intelligence, alongside practical capabilities, is a real priority for us. Afterall, at BCITO, we're building people," said Te Pūkenga - BCITO Director, Jason Hungerford.
Celebrating our legends
At the Gala Dinner, for a third year, My Boss Legends Awards celebrated excellence among employers of BCITO apprentices. BCITO selected the legends or Pou Manukura based on their great boss behaviours – what they do that creates strong and ever lasting relationships, beyond just the employee – but the whole person. BCITO recognised one employer from each trade to showcase the best practice among all employers across our industry, and across each sector.
Mr Hungerford praises all apprentice employers and their commitment to the sector. "It is humbling to see employers going beyond to help their apprentices. Each of our legends had a clear commitment to work life balance, mental health, professional development, and celebrating success," said Mr Hungerford.
Other unique initiatives from employers in the sector to support apprentices included paid time to study, paying for driver licences, and team use of a holiday home. The My Boss Legends awards programme demonstrates real leadership in practice, inspires other employers to train apprentices, and reinforces the attractiveness of a career in the construction industry, particularly at a time when labour is very hard to come by.
Te Pūkenga - BCITO encourages people from all backgrounds to consider an apprenticeship. Learn more here.
More News
Wood Solutions have been carving out the way for sustainable practices and diversifying their workforce. They are minimising and repurposing waste and create a healthier and more welcoming workplace where 1/4 of their workshop are female.
Jenna Toailoa and her husband Manu's RedRock Plastering has been making a name for themselves with their high quality work all the while taking on apprentices, showing it can be done!