BCITO and Ako Aotearoa support neuro-diverse and dyslexic learners
BCITO - Te Pūkenga and Ako Aotearoa are joining forces to support neurodiverse learners in the building and construction sector to complete their apprenticeships.
BCITO - Te Pūkenga and Ako Aotearoa are joining forces to support neurodiverse learners in the building and construction sector to complete their apprenticeships.
According to recent statistics, at least 10% of New Zealanders, approximately 750,000 individuals, struggle with dyslexia, while an additional 5% have related neurodiverse conditions.
"We want kiwis who struggle with dyslexia, or other neuro-diverse conditions to know they're not alone. We also want them to know that their condition doesn't have to be a barrier to taking part in their apprenticeship – there is support out there," says Greg Durkin, Acting Director, BCITO.
BCITO led an eight-year programme in workforce development for the construction sector, which identified additional support was needed for those with learning impairments and disabilities, including neurodiverse learners and employees.
By establishing a supportive environment for neurodiverse learners and employers throughout Aotearoa, BCITO hopes to encourage a more diverse and inclusive building and construction workforce.
"Neurodiversity should be celebrated. It means thinking about things differently, which is fantastic as it brings new and unique perspectives to design, processes, and more," says Mr Durkin.
"By celebrating neurodiversity within the industry, BCITO hopes to transform perceptions in the sector. Partnering with Ako Aotearoa, our aim is to help educate and inform employers about the benefits of working with neurodiverse people, as well as providing learners with the tools needed to succeed," says Mr Durkin.
Specialising in research and providing support for underserved and neurodiverse learners, Ako Aotearoa is changing the culture of the tertiary education sector to better support learners with dyslexia and other forms of neurodiversity.
Dr. Damon Whitten, who works closely with BCITO, believes being neurodiverse is a bit like having a superpower, and those who know the right tips and tricks go on to have great success. "If you can support them over their first year of their apprenticeship, they will go on to achieve amazing things and become some of the best people in the industry," says Dr. Whitten.
To help employers support dyslexic learners BCITO has created its own online resource page for employers. This includes 'tips' for educating their team about dyslexia and how they can help affected staff flourish. BCITO spoke with some apprentices and employers affected by dyslexia and other forms of neurodiversity to hear about their own experiences.
Frank Lawrence, owner of Fernlea Cabinetry and Joinery in Hamilton, has dyslexia. Starting out in 1991, his company has grown from a home workshop to much larger premises in Te Rapa, employing over thirty staff. He says a lot of young people that come in are very conscious of their dyslexia. "I just tell them straight off – if I can do it, don't let it hold you back. There are ways and means of making it work," says Mr Lawrence.
BCITO hopes that together with Ako Aotearoa, they will strive to maximise the potential of neurodiverse and dyslexic learners in the building and construction sector.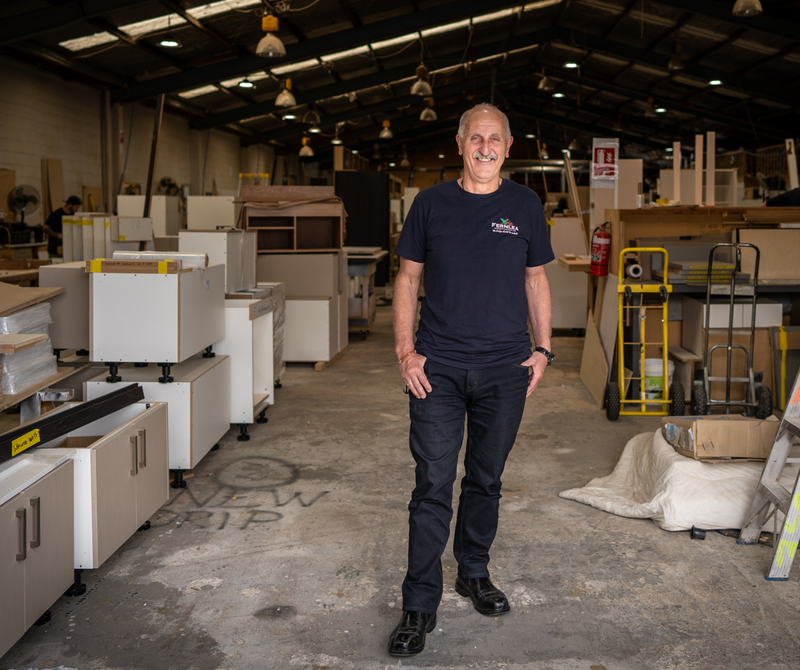 More News
Wood Solutions have been carving out the way for sustainable practices and diversifying their workforce. They are minimising and repurposing waste and create a healthier and more welcoming workplace where 1/4 of their workshop are female.
Jenna Toailoa and her husband Manu's RedRock Plastering has been making a name for themselves with their high quality work all the while taking on apprentices, showing it can be done.