BCITO announces new CE
Press release: 10 November 2020
The Building and Construction Industry Training Organisation (BCITO) is pleased to announce Mr Toby Beaglehole as its new Chief Executive.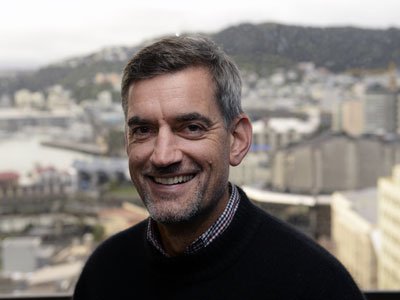 Toby joins BCITO from his previous role as Chief Executive of Connexis, which he has led since 2018. In that role, amongst other things, Toby has been managing the Reform of Vocational Education (RoVE) for the organisation.
"We are delighted to have a new Chief Executive on board who is already across the transition and is familiar with the process and parties involved. He is also closely aligned with the direction of the BCITO through the BCITO – Connexis Heads of Agreement," says BCITO Chairman Mike King.
"We are committed to ensuring that during this transition period we continue to do what is best for our apprentices, employers, staff, and the wider sector. Having a leader who has an existing and deep understanding of what we do and the issues our sector faces will ensure we manage the next 12 months or so as smoothly as possible," continues King.
Toby also brings with him a wealth of experience in change management through previous complex roles with NZ Oil Services (JV between Z Energy and BP) and NZ Post, especially following the Canterbury earthquakes. He is expected to commence a transition from Connexis to BCITO in early December, with a view to being fully immersed in BCITO by the new year and as we move towards the new RoVE model.
Toby replaces Warwick Quinn who left BCITO earlier this month, to take up a role at Te Pūkenga as Deputy Chief Executive Employer Journey and Experience.
ENDS
Further enquiries, please contact:
Kiri Shannon
Acumen Republic on behalf of BCITO
T +64 21 0234 4157
More News
We now have 20,000 apprentices in training. To mark this milestone, Education Minister Hon Chris Hipkins and our CE Toby Beaglehole visited a Holmes Construction housing project.
Shevonne Evans of Gateway Glass & Aluminium is the first woman ever to complete four BCITO qualifications.