BCITO reinvents school engagement
BCITO is focussed on getting in front of New Zealand's young people at the right time, in the right place.
One thing we often hear from young people when talking about careers in the trades is that they never imagined there were so many different options for jobs.  Exploring different career options and the world of work helps young people make informed choices to move from education to employment successfully.
A dedicated team
BCITO has a dedicated team who are focussed on getting in front of New Zealand's young people at the right time, in their familiar environment and communicates the benefits of a career in a trade by sharing firsthand stories of successful, passionate tradespeople and apprentices who are delighted to be involved.
myBCITO
Since the initial launch in 2018, BCITO's digital 'get work-ready' platform, myBCITO, aimed at high school teachers, students and other career-seekers has been building momentum and now has over 4,000 community users in schools.  More than 650 people have been able to get started in an apprenticeship assisted by myBCITO.
Including promoting myBCITO as an online tool for people wanting to get an apprenticeship, during the past year, BCITO has been full steam ahead with a whole raft of engagement activity. 
Ambassador visits
Engagement activity has included hosting speaking engagements at schools by former All Black and Crusader, Chris Jack.  Chris has been a key ambassador, speaking about his time as an All Black and why he chose a trade.  A BCITO qualified professional, Chris has now progressed his career in construction by completing a qualification in quantity surveying.  He has spoken at many schools nationwide, at the Secondary School Principals Conference (SPANZ), the CareerAdvisors and Transitional Education (CATE) conference, and the Auckland CareersExpo.  Chris' story shares his success in sports, and how he realised, after attending university, that he needed a mentor and someone guiding and working with him in order to progress.  He likens his success as an All Black with the support he received throughout his apprenticeship from his employers, co-workers and BCITO.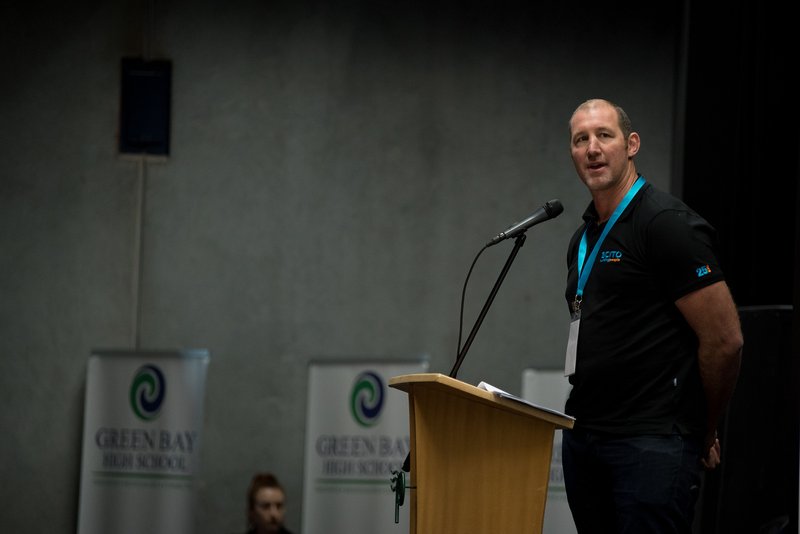 Chris Jack at Green Bay High School

Women in trades
As a part of BCITO's women in trades workforce development initiative, it has begun delivering school visits by local women apprentices, even including their employers in Q&A sessions facilitated by the BCITO team.  A variation to this model was also initiated recently with Chris Jack presenting and then facilitating the Q&A session withBCITO's women's ambassador.
These types of presentations allow students and their influencers(parents, caregivers and teachers) the opportunity to hear from people in the trades and have been very successful not only within school visits but also as part of the BCITO 'TradeSecrets' evenings.
BCITO TradesSecrets
'TradeSecrets' evenings began in 2017 at BCITO offices around the country where parents, teachers and students interested in building and construction get to find out more about the different trades and how apprenticeships work. More targeted at the influencers, these events are the perfect meet-and-greet events for parents and caregivers to have their questions answered and to find out about the full range of opportunities that are available within the construction industry.
Conversions to apprenticeships seeded by all this engagement are often difficult to measure until a long while after, as many students attending are in year 11 or 12 and have another 1-2 years before they will choose their career path.  But recently in Nelson after a Chris Jack and Women in Trades combined event, one student, Rubeun Eagle, approached the employer presenting and has now completed work experience at Richmond Glass and Glazing.  Ben Holm, who also presented at that event, has offered Rubeun further work during the school holidays.  
#Tradesforme
Targeted campaigns have further enhanced BCITO's prominence in schools.  Last year, BCITO's Auckland team rolled out the first #Tradesforme Day with over 300 students spending a day getting a hands-on taste of work tasks in ten trades.  This practical day was so successful that the 2019#Tradesforme Day was extended to two days with 600 students involved, from a mix of co-ed, all-boys and all-girls schools. BCITO's Auckland team have just completed the second phase of this promotion, which encompasses the #Tradesformedelivery along with a TradeSecrets speedmeet. With 71 students and their influencers attending, they go to speak about opportunities directly with employers who are eager to hire and train speed-dating style. Following this event, one student has signed into an apprenticeship, another is about to undertake valuable work experience, and five others have secured job interview opportunities.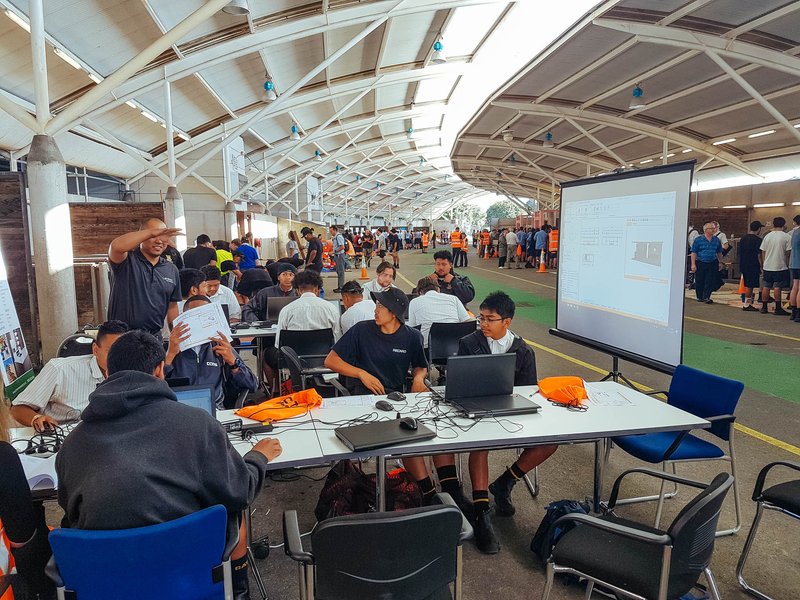 BCITO #Tradesforme Auckland in full swing
Seventeen-year-old MichaelBishop attended the latest #Tradesforme event in Auckland and is now working for a carpentry firm and will sign into an apprenticeship shortly.  He says, "Attending the BCITO #Tradesformeevent really helped me out because I learnt how to seek out a job and what key things to look out for.  I also learnt what questions to ask in an interview and how to ask them.  I have now started a job in construction, and I'm enjoying doing something different every day, learning new tips and tricks on how to get around problems easier.  'Work smarter, not harder' is what I was told, and it's working out great for me."
Right people, right place, right time
As term three commences, BCITO is striving forward with its engagement within school communities.  Changing traditional perceptions of the trades and having a positive impact on many people's lives are two things that BCITOpeople are most passionate about.  BCITO Business Development Advisors are making headway, creating awareness and are having a strong influence in the career decisions of many young New Zealanders who are now considering a future that they had never imagined - a successful and worthwhile career in a trade.
More News
The Government has announced a $12.1 billion COVID-19 Economic Response Package for small to medium businesses and employees during this period of uncertainly.
The health and wellbeing of our industry's employers, apprentices, and our people are of paramount importance to us.