BCITO welcomes new Chief Executive
Press release - 7 June 2016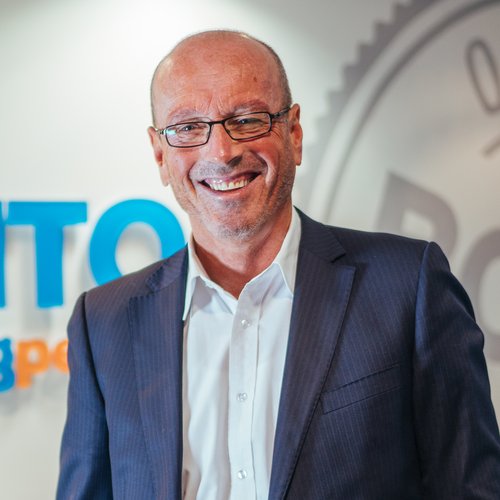 The Building and Construction Industry Training Organisation (BCITO) is delighted to welcome Warwick Quinn as its new Chief Executive starting this week.
Mr Quinn is the former Chief Executive of the Motor Trades Association (MTA) and was the Chief Executive of the Registered Master Builders Association for seven years. He is well known and well respected in the building and construction industry.
Mr Quinn succeeds BCITO's outgoing Chief Executive of nearly eleven years, Ruma Karaitiana and looks forward to building on the achievement of the industry training organisation.
"Ruma has left BCITO in a fantastic position. I have big shoes to fill to carry on the outstanding work he, the Board and the staff have done over the last eleven years," he says.
"I'm passionate about the building and construction industry. We're in a time of growth and I look forward to working as part of the BCITO team to ensure our sector continues to move in a positive direction."
Mike King, Chairman of BCITO, says the Board is delighted to welcome someone of Mr Quinn's calibre and believes that the organisation will continue to thrive under his leadership.
"Training in the building and construction industry is central to our organisation. We're confident that Warwick will be an excellent leader to our apprentices, as well as our industry as a whole," he says.
"We are thrilled to have Warwick on board. His extensive experience and dedication to the New Zealand building and construction industry will add significant value to BCITO."
On behalf of the Board, Mr King thanks Ruma for his leadership and dedication to BCITO.
"Ruma has made an outstanding contribution to the building and construction industry and we wish him all the best."
Mr Quinn takes up his new role today, Tuesday 7 June 2016.
ENDS
Acumen Republic for BCITO
D: 04 494 5126
M: 022 071 9115
E: [email protected]
For more information, please contact:
Frances Coles

More News
Speaking at an industry conference in Christchurch today, BCITO's GM Customer Experience, Glenn Duncan, launched new resources to support businesses delivering the New Zealand Certificate in Carpentry.
We are pleased to announce the roll-out of the New Zealand Certificate in Carpentry (Level 4) and the associated launch of new carpentry learning resources.