Building futures, one apprentice at a time
"With a practical mindset and a passion for the outdoors, I wasn't the greatest at school. However, I really enjoyed and excelled in woodwork class. I saw it as an opportunity for the future and was fortunate enough to be offered an apprenticeship with a building company that built luxury homes on the Coromandel Peninsula."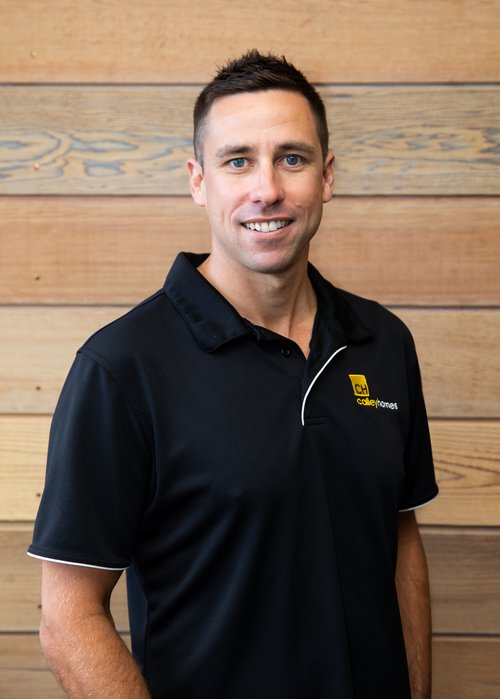 Johnny Calley is an impressive figure in the construction industry. Since leaving high school at 16 to start his carpentry apprenticeship with BCITO, he has founded one of the largest and most respected building companies in Tauranga and has recently been named National President of Master Builders. We spoke to Johnny about his journey in the trades and his tips for building high-performance teams.
"With a practical mindset and a passion for the outdoors, I wasn't the greatest at school. However, I really enjoyed and excelled in woodwork class. I saw it as an opportunity for the future and was fortunate enough to be offered an apprenticeship with a building company that built luxury homes on the Coromandel Peninsula."
Johnny started his apprenticeship in 1998 and was qualified in 2002. Back then training was a mix of classroom and site-based learning, much like what will be available for vocational learners under Te Pūkenga. After learning his craft in New Zealand, he moved to London and set up a business specialising in loft conversions and extensions.
Fast-forward 20 years, Johnny is now the proud owner of Calley Homes, which employs 35 staff. This includes eight apprentices alongside a host of other building, administration, and project management people.
"I'm lucky enough to hire about two apprentices a year. Training them is a real win-win, with apprentices learning the practical skills needed for their career, and employers gaining experienced and loyal employees."
Calley Homes is well known for providing great opportunities for its apprentices and supporting them into leadership positions. One of its builders started as an apprentice at age 17 and has worked his way up to a senior project manager.
"We're fortunate that most of our senior carpenters have been apprentices themselves. They dedicate a portion of their time to teaching our apprentices the skills they need, and the theory behind our work. Before our apprentices meet with their BCITO training advisor, we focus on teaching them what they need to know before their upcoming assessments."
Johnny says that he pushes apprentices to be the best they can be, through taking on extra responsibilities and challenges.
"We always encourage our apprentices to take part in Master Builders' Apprentice of the Year. It's a great opportunity to demonstrate their technical knowledge and building craft."
But Johnny is keen to point out that the construction sector is not only about hard work, emphasising that it can also provide a strong work-life balance.
"Most people in the industry leave work at a decent time to spend their evenings with friends and family, and weekend work is rare."
BCITO needs more people to consider an apprenticeship. For more information and to learn what support is available, visit: https://bcito.org.nz/apprentices/.
More News
Jess Nielsen stands out as a trailblazer after placing third at the 20th Annual Registered Master Builders Apprentice of the Year competition; the first woman to place and the second ever to reach the national competition.
You may be aware of the Government's intention to disestablish Te Pūkenga | New Zealand Institute of Skills and Technology.