Building the next generation
Luke MacGibbon is a rising figure in the construction industry. Coming from a family of skilled builders who inspired him from a young age, he is now the proud owner of 90 Degrees Construction, which has won countless awards for its new builds and renovations across the Bay of Plenty. We spoke to Luke about his journey through the trades and tips for developing top tier teams.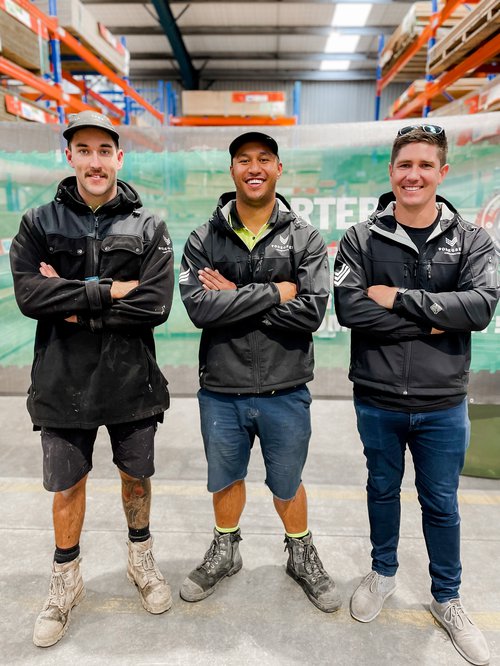 "It sounds cheesy, but I think it is in my blood. My Opa was a very talented cabinet maker and my father was a very fussy builder. I used to work with Dad on the tools throughout the school holidays, when he was contracting to Edinbridge Resources, and they took me on as an apprentice once I finished 6th form [Year 12]. I have always been involved in and passionate about building."
Edinbridge Resources gave Luke the opportunity to price jobs and learn how building contracts work during his apprenticeship. This, alongside putting in time as a sole trader and taking on leadership positions on site, helped him start his business.
"My partner and I got together quite young and we have always been an ambitious couple. Alexandra worked in a corporate job at the time, and we always discussed putting our skills together and starting a business. An opportunity for our first client came up in 2016, and we decided it was 'now or never.'"
Since founding 90 Degrees Construction, Luke has trained around 10 apprentices. He said that it is a genuine privilege to pass on one's knowledge and skill set to the next generation.
"We all know the position New Zealand is in when it comes to a lack of housing, and I think builders should feel compelled to support the next generation coming through. There is also much to be said for training someone up to your expected level of quality. I have employed qualified guys who I felt didn't work to the same level as some of my apprentices. I put it down to forming good habits from the beginning, which you can help create."
Back in 2009, and during his apprenticeship, Luke was encouraged by his employer to enter Master Builders' Apprentice of the Year, and ended up winning the national competition. Fast forward to the present day, he has put several of his own apprentices through the competition, including Vishal (Muks) ToiToi and Josh Jarvis, who placed first and third at the 2022 Bay of Plenty/Central Plateau regional event.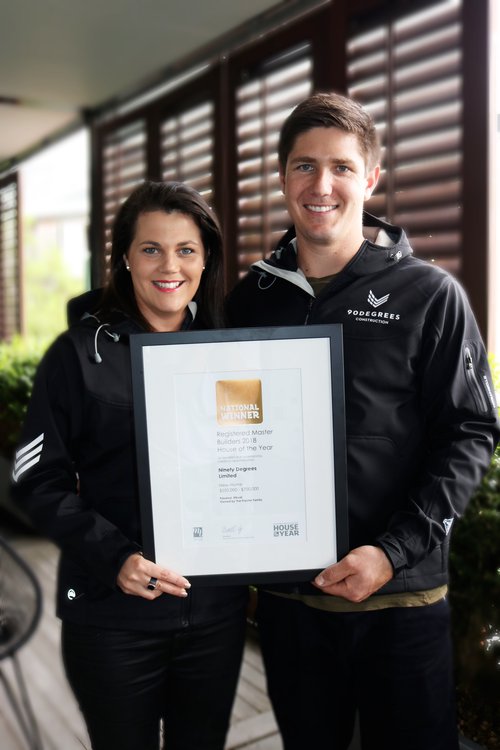 "I was pretty overwhelmed with pride when Muks took out the regional award. He is the only apprentice I have taken on from day one of his apprenticeship. He stuck with us through COVID and has seen a few personalities come and go from the business. I had a good feeling he would do well - he has an amazing attitude and is just one of those loyal, committed guys who gets stuck in. We also had Josh go through the competition and were stoked with his achievement in placing third at the regional event. He is another apprentice who works hard, and I am proud to have him as part of the team."
Luke says that he has learnt a lot as an employer and adapts the way he teaches based on the personalities he is dealing with.
"To be honest, it has been a journey. I think I will be forever trying to understand this new wave of young people entering the workforce, and how different things are compared to when I came through my apprenticeship! However, for the most part we have had good natured guys who just need to be given confidence and opportunities to develop. Consistent communication and showing appreciation with pizza nights and the odd fishing trip also help!"
BCITO needs more people to consider an apprenticeship. For more information and to learn what support is available, visit: https://bcito.org.nz/apprentices/.
More News
Wood Solutions have been carving out the way for sustainable practices and diversifying their workforce. They are minimising and repurposing waste and create a healthier and more welcoming workplace where 1/4 of their workshop are female.
Jenna Toailoa and her husband Manu's RedRock Plastering has been making a name for themselves with their high quality work all the while taking on apprentices, showing it can be done!