Get involved
As part of the Reform of Vocational Education (RoVE), a Construction and Infrastructure Centre of Vocational Excellence (ConCOVE) has been formally established.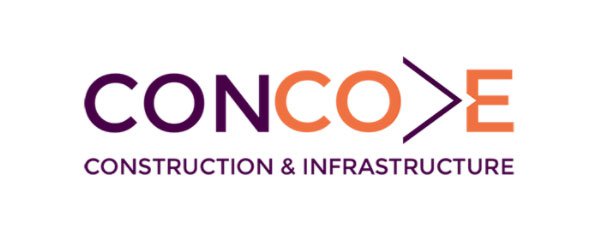 A CoVE is a Centre of Vocational Excellence. CoVEs are designed to drive innovation and excellence in teaching and learning and improve links to industry and communities. They will be established in areas of particular importance to New Zealand.
What is ConCOVE?
The role of ConCOVE is to drive innovation and excellence in teaching and learning, and improve links to industry and communities. It is currently recruiting members and requesting nominations for Board Members – these are important opportunities to get involved and have your say for the future of our industry.
ConCOVE will bring together the Construction and Infrastructure workforce, Te Pūkenga - New Zealand Institute of Skills and Technology, other education providers, Workforce Development Councils (WDCs), and research institutes to enable all vocational education organisations to access the best of what is available nationally.
ConCoVE will engage with relevant industry experts (beyond WDCs) to ensure they are bringing in the latest industry knowledge and best practice. ConCOVE has been tasked with developing a career framework, co-designed with industry, that will interlink with five core projects. Funding has been approved for these projects, and this is a major investment that will change how we develop as an industry.
Who is involved?
ConCOVE is hosted by the Manukau Institute of Technology (MIT), and is being established by a consortium led by Professor Martin Carroll from MIT and including BCITO, Unitec, Skills, NZ Construction Industry Council, Vertical Horizon, Te Wananga o Aotearoa, Connexis, Ara Institute of Canterbury and E tū.
A broad range of stakeholders expressed an interest in becoming ConCOVE members as the Consortium was being established. For diverse industry voices to be heard, it is important industry stakeholders can participate at any stage of ConCOVE's project lifetime. To achieve this, ConCOVE membership has now been formally introduced.
How do I become a member?
As an industry stakeholder, you can request to become a ConCOVE member at any time. You must have standing in the Construction and Infrastructure industries, and have your application approved by the ConCOVE board. As a ConCOVE member, you will be consulted on projects, be kept up to date with project newsletters, have access to forums, presentations and workshops, and be eligible to nominate participants for the three advisory groups – a Māori Industry Group, a Pasifika Industry Group, and a Women's Industry Group.
Become a ConCOVE member now - it's free.
How do I make a ConCOVE Board nomination for myself or others?
A Board governs ConCOVE. The Board has been constructed to represent and serve the interests of industry, employers, learners, providers, and other stakeholders such as iwi and hapū. The Board has three standing advisory groups, a Māori Industry Group, a Pasifika Industry Group, and a Women's Industry Group. Their role is to ensure that ConCOVE successfully addresses priority groups and implements the principles of Te Tiriti o Waitangi. The Board can establish other industry groups if another priority group is identified in the course of research.
The ConCOVE Board consists of up to eight appointed directors and can co-opt further directors if additional skills or diversity are required. The Industry Co-chair and Host Representative roles have been appointed. The remaining director roles to be filled are:
Workforce Development Council (WDC) Representative
Up to four members from ConCOVE Associates
Board nominations are open until 16 October 2020. You have the opportunity to nominate either yourself or another person who wants to be a Board Member. If you believe someone you know has the capability and desire to make a difference as a Board Member, then why not nominate them?
For nomination, you (and your nominee) need to become a ConCOVE member, and then complete the ConCOVE Board Application Form for yourself, or the person you are nominating.
For more information, visit the ConCOVE website, or contact ConCOVE by email.
More News
We now have 20,000 apprentices in training. To mark this milestone, Education Minister Hon Chris Hipkins and our CE Toby Beaglehole visited a Holmes Construction housing project.
Shevonne Evans of Gateway Glass & Aluminium is the first woman ever to complete four BCITO qualifications.