Congratulations to Jade Sadler, the 2019 Painting and Decorating Apprentice of the Year
At the Master Painters Conference, Jade Sadler of Hanmer Painting and Decorating, Hanmer Springs, won the title of 2019 Painting and Decorating Apprentice of the Year.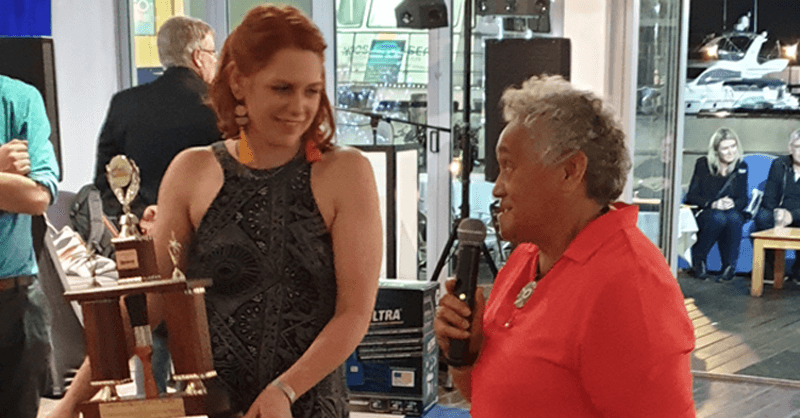 Our congratulations go out to all of the finalists. Their hard work and dedication to their projects made for a very close final. 
Joining Jade in the finals we had:  

Justin Morgans from Martin Beveridge Ltd, Palmerston North
Solomon Muir from Creative Realm Ltd, Tauranga
Nicholas Mitchell from Kim McDowell Painting and Decorating, Gore
Every apprentice that entered the competition had to submit a portfolio of their work along with a personal explanation of why they believed they should be considered for the title of Apprentice of the Year. This portfolio was then combined with a site visit from an industry expert and a theory knowledge test to select which apprentice from each region would go on to the top four and compete for the title of 2019 Painting and Decorating Apprentice of the Year. 
When the four finalists arrived at the conference venue in Noosa they were each given the challenge of decorating a playhouse. These houses would later be gifted to local charities, with the best house ultimately determining the winner of the competition. Resene, who sponsored the event, set this task and provided all the equipment needed to complete the job. 
The four finalists then worked for three days to finish their houses. This was under incredible pressure, as they were often working under the watchful eyes of the delegates of the Painting and Decorating conference who were keen to observe their progress. 
The Saturday evening of the conference was dedicated to the apprentice of the year awards. It was here that the delegates were formally introduced to each of the finalists and where the judge's decision was announced. 
Each of the finalists thoroughly enjoyed their experience and a great night was had by all in attendance. The finalists were especially appreciative that their support crew including their partners, family and employers were sponsored to attend the event with them. 
A big thank you to Master Painters, Resene, the finalist's BCITO Training Advisors, their employers and their trainers who provided so much support to the finalists throughout this competition and their apprenticeship. 
More News
The Building and Construction Industry Training Organisation (BCITO) has set a record of 16,000 apprentices in training.
Have you heard? – the NAWIC Excellence awards 2021 are happening and open for nominations!