Life on the island
No person has been immune to the impact of COVID 19 especially NZ's courageous small to medium business owners.  We caught up with Brad Sandri of Ranger Specialist Coatings on a virtual tropical island.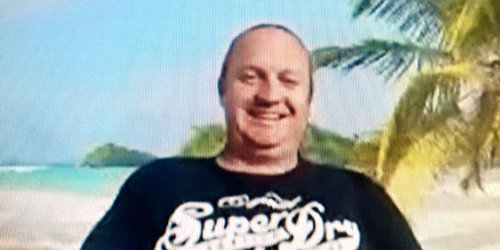 Brad told us his COVID-19 story ...
"Since 25 March, I've had the luxury of time without distraction to holiday in all of Ranger's bureaus'. I've reviewed its set up, structure, growth markets, target opportunities, and my own goals.    
"I have learned to look at my business subjectively - just because we've always done it that way doesn't mean it's right. Specifically, our contact-free processes; personally, it's not just about the bottom line, it's about keeping my people safe, involved, ensuring longevity, supporting our aging tradespeople, and nurturing our inclusive culture. 
"Time and technology have allowed me to tap into team knowledge, map changes with absolute clarity, increase efficiencies, and accuracies to achieve better outcomes. 
"Within days of the forced lockdown, we moved everything to be fully operational and accessible to all staff remotely.  Now we're 100% cloud-based. Even though we were probably 80% beforehand, it was always going to be the other 20% that caused issues. 
Zoom and Facebook Messenger, mean our people are connected and interacting every day.  We run management and full staff meetings, social catch-ups, and even quiz nights all via the Island on Zoom.
"COVID-19 has taught me there are no excuses or boundaries when it comes to communication and information flow.  Habitats form through routine, so Ranger posts a positive quote every day. No justification or judgment, likes, or loves are optional.  
Team Ranger has never communicated more effectively. We listen better, group chats are dynamic, and the Ranger family has tripled as partners, brothers, etc. have said hi or given a virtual wave. 
"Closer to home, my lockdown achievements are fantastic! I have viewed several complete series on Netflix, and now my knowledge of forensic files, bank heists, and WW2 is impressive.  I have cooked 27 meals for four teenagers, with no complaints and empty plates, including puddings.  
"I also managed to keep up playing beer pong and card games with the young bucks, but I got smoked in Monopoly.
"Sticking to a 'normal' routine, including home-schooling and daily walks with my youngest son and our 60kg bull mastiff Mauger has been a non-negotiable.  I have been beaten every day in 1 vs 1 basketball, even when I think I'm doing alright, the little buggers smoke me.  I've watched social media compilations that have had tears streaming down my face, my kind of medicine!  
"COVID-19 has given me a sense of reassurance. I've witnessed leadership, comradery, ownership, and creativity.  We've got this!  If you'd like to chat, let's Zoom I know a great little beach not far from mine."
We thank Brad and the team at Ranger for their time and sharing their COVID 19 story. 
More News
The Building and Construction Industry Training Organisation (BCITO) has set a record of 16,000 apprentices in training.
Have you heard? – the NAWIC Excellence awards 2021 are happening and open for nominations!