Finalists transforming New Zealand's construction industry
Press release issued by NAWIC: 30 March 2021
Women are making their mark in New Zealand's construction sector with 50 finalists being selected in the annual NAWIC Excellence Awards, in partnership with BCITO. A record number of nominations reflects the outstanding contribution being made by women across the industry.
The awards, which will be held at the Royal New Zealand Yacht Squadron Auckland, on 7 May, acknowledge and celebrate the achievements of women in construction along with honouring organisations who are actively working to redress the industry's gender imbalance.
NAWIC president Stacey Mendonca says, "We were thrilled by the Industry's response for the call to nominate their superstars with such gusto and in huge numbers.  After a challenging 2020, these award submissions have shone a positive light on our women. The judges were inspired and impressed with the range of careers and roles women are undertaking, as well as balancing many other factors. The high calibre of the nominees has made for a difficult selection process for the Judges to determine the Finalists. We thank all nominees for their entries."

The awards have seven categories that cover a wide range of roles across the industry. The finalists in each category are: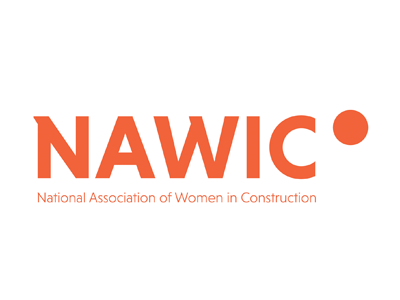 Student or Apprentice Excellence Award Finalists
Carlyn Morrison - Lettz Construction
Chelsea Roper - Ferguson Builders
Holly Schick - We Construct Ltd
Rangipai Hill-Dobson - Lindesay Construction
Helen Tippett Award Finalists
Anita Varga - Fulton Hogan
Jenny Maxwell - CS Roofing Canterbury
Kylie Taffard - Women in Trades NZ
Nancy McConnell - Hawkins
Suzanne Wilkinson - Massey University

Tradeswoman of the Year Finalists
Rebecca Banks - Banks Engineering & Crane Hire
Manawa Ngataki - Higgins - Auckland
Tegan Williams - Alan Trow Painters
Willow Rolton - Naylor Love Central Otago
Bonnie Walker - Fulton Hogan

Professional Woman of the Year Finalists - Site:
Orla Gallagher - Higgins Contractors Limited
Roimata Maihi - Hawkins
Sally Hayward - Stantec
Hayley Stockdale - Naylor Love Central Otago
Helen Russell - Brian Perry Civil

Professional Woman of the Year Finalists - Office:
Alice Carmody - Choice Commercial Interiors Ltd
Kate Saunders - Summerset Group Holdings Ltd
Kelly Churchill - Fulton Hogan
Lisa Duston - Master Plumbers Gasfitters & Drainlayers NZ Inc
Philippa Green - North Canterbury Transport Infrastructure Recovery (NCTIR)

Rising Star Finalists - Office:
Rochelle Kirby - WSP
Samantha Zondag - Studio Pacific Architecture
Tegwen Atkinson - Stantec
Priya Parag - Beca
Belinda Lewis - Downer New Zealand
Evie Wallace - Beca
Kimberley Schofield - Switched On Group

Rising Star Finalists - Site:
Arden Hermans - Fulton Hogan
Beth Selwyn - Ghella Abergeldie JV
Tevaunga (Vee) Ungo'unga - Piritahi Alliance
Hinearoha McAllister - Fulton Hogan
Julia van Eeden - New Zealand Aluminium Smelter Limited
Carlyn Morrison - Lettz Construction
Rangipai Hill-Dobson - Lindesay Construction

Excellence in Construction Administration Finalists
Sharlene Kaushal Lal - Tauranga City Council
Helen Ryan - Archoffice
Kim Jacqueline Booker - Brosnan Construction
Kylie Wech - Downer NZ Ltd
Liz Hocking - Naylor Love Dunedin Ltd
Patrycja Bonkowska - Beca

Outstanding Achievement in Design Finalists
Atiqa Rashid - Manktelow Consulting Engineers Limited
Freya Urlich - Fulton Hogan
Holly Macdonald - Ferndale Furniture
Kat Salm - Harrison Grierson
Natasha Angeline Jokhan - Brian Perry Civil
Rachel Mechen - RM Designs

A huge congratulations to you all, we look forward to celebrating with you on 7 May.

Tickets for the NAWIC Excellence Awards are available from the in the link below – (ticket numbers are limited please get in quick to avoid disappointment)
Purchase tickets here

For further information on the 2021 NAWIC Excellence Awards Please visit
2021 NAWIC Excellence Awards

The NAWIC Awards committee and council
www.nawic.org.nz
More News
We have put in place a vaccination policy and process that allows us to protect everyone and meets the requirements of the Covid-19 Protection Framework (traffic light system).
New Zealand Master Joiners Otago Chapter, BCITO and the National Kitchen and Bathroom Association have been holding a graduation ceremony for Joinery and Kitchen Design apprentices for ten years.