Flooring apprentice of the year
We were proud to support the 2021 Flooring Apprentice of the Year Competition in conjunction with FloorNZ.
In previous years the industry would come together to host an awards evening to acknowledge and celebrate the hard work, dedication and success shown by our apprentices, trainers and employers. However, living with Covid-19 has forced us to change how we celebrate success. FloorNZ arranged for Scott Cato, a legend of the flooring industry, to travel to the regions of the award winners whenever this was possible during Alert Level 1. Scott worked together with BCITO Training Advisors, business owners, local press, colleagues, friends and family to organise morning tea shouts where each award was presented to a winner.
We congratulate all award winners for the dedication they have shown towards their training. We also want to thank their employers, evaluators, trainers, and tutors at the flooring school, the Allied Trades Institute. The guidance and support offered by this group help make our apprentice's success possible.
Congratulations to the following award winners:
Stage 1 Apprentice of the Year: Joshua Denman of Whanganui Flooring Ltd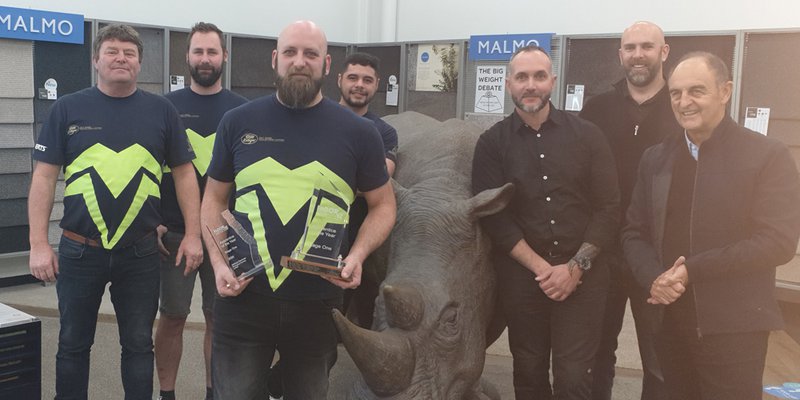 Stage 2 Apprentice of the Year: Joseph Murphy of Fully Floored Ltd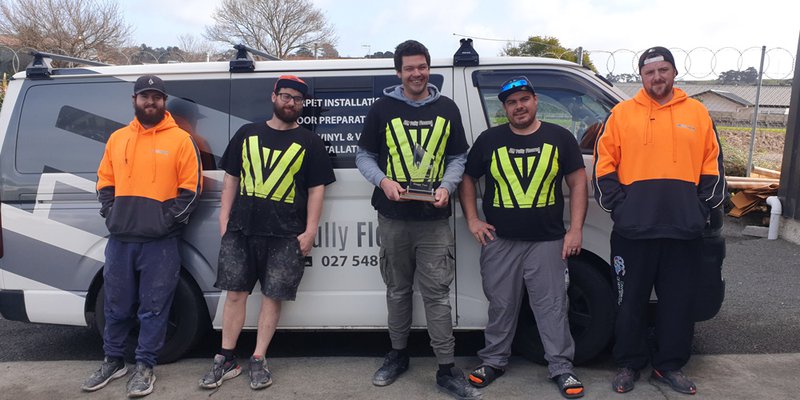 Stage 3 Hayden McKenzie Memorial Trophy Apprentice of the Year and The Supreme Award Scott Cato Trophy: Jai Beck of Alexandra Flooring Xtra
The Wayne Young Trophy for Employer of the Year: Paul Rillstone of Alexandra Flooring Xtra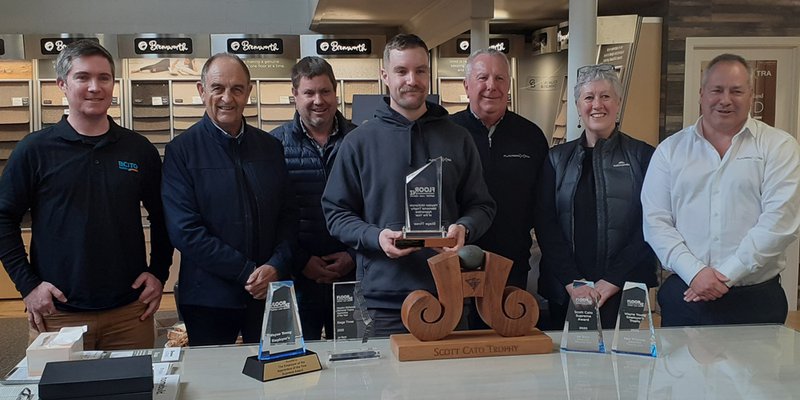 Flooring Planning and Design Trainee of the Year: Gary Walker of Flooring First Taupo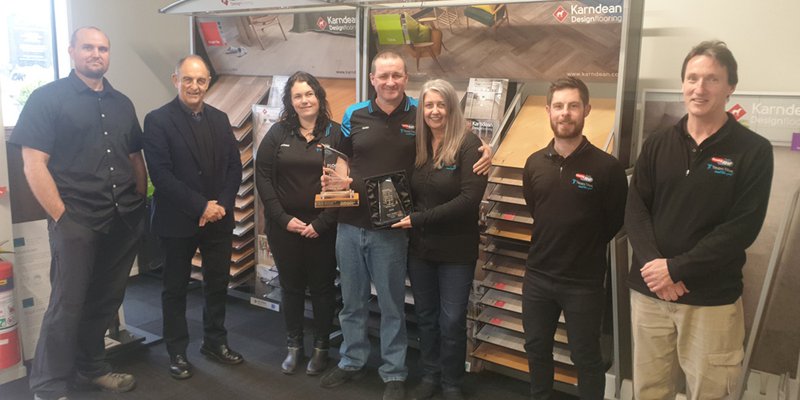 Villars Award: Anthony Ashby of Peter Mark Floorpride
More News
Press release 18 October: Te Pūkenga is commencing engagement on its proposed Operating Model today.
Te Pūkenga adds building and construction to its toolbelt today, as the arranging training functions of the BCITO were transferred to Te Pūkenga Work Based Learning Limited.