Game launched to help tackle construction skills shortage
Future business people and construction workers can get a taste of what it's like to build their own company with the launch of Construction Tycoon. This is the latest in the Tycoon series of educational games aimed at growing interest in industries with skills shortages.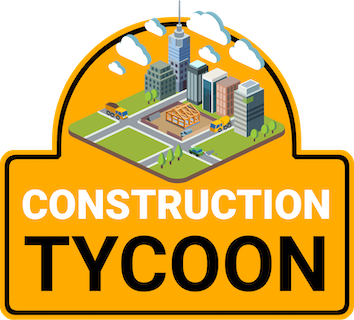 Created by Joy Business Academy, the Tycoon series has the backing of partners including Microsoft, Xero, Ministry of Social Development, BDO and Building Construction Industry Training Organisation (BCITO).
Construction Tycoon immerses players in the construction business. They can create their own company, build a property portfolio and put together a team strong on logistics, worksite safety, and money management – while trying to keep afloat.
Construction Tycoon is the first of this type of game to include real-world support within the construction industry. Support from partners includes the Xero login system, BCITO's work-ready portal, Ministry of Social Development services, BDO's services and BNZ loans. 
There are real-world scenarios to show what goes on in business, and the game also highlights the skills needed. 
Construction Tycoon is launching with a National Schools Competition, giving every secondary school student the chance to play one of the Tycoon educational games for free for a week from 20 to 24 May. 
The highest score achieved in each of the games (hospitality, tech and construction) will be invited to Auckland to be an intern for a day with the industry partners. Hosted at Microsoft's office, the students will receive an insight into the future from industry leaders. The students can continue their internship with Joy Business Academy and help create the next game in the Tycoon series.
The winning school gets three Surface Pros from Microsoft and can send three of their students to Auckland to intern for a day with the other three winning students.
Joy Business Academy founder James Coddington says, "The construction industry needs innovation, efficiency and talent. Construction Tycoon will help develop this. That's why all the key industry players, Ministry for Social Development and others have come together to develop the game."
The Ministry of Social Development sees gamified learning as a future-focused solution to industry skills shortages and one that levels the playing field by eliminating geographic barriers and creating cost efficiencies.
The Tycoon series helps businesses build internal capacity and people changing careers after redundancy or retrenchment. It can also help make more viable potential employees and business owners, and it can introduce people to different roles in the construction industry.
Gamified learning has proven to be a powerful tool with high student engagement and outcomes compared to traditional education. One University of Auckland study found students learnt as much in a one five-minute gamified session as they did in 25 minutes in a traditional classroom situation. 
Gamified learners also have better knowledge retention, as a Joy Business Academy client found: By gamifying its induction programme in the tourism industry, learners retained 98 percent of new information when tested a month later compared to just 31 percent retention in the traditional face-to-face induction programme.
Mr Coddington says, "Gamified learning also reduces risk for SME owners who can test and experience real-life exercises without a cost output. From a business viability standpoint, research shows new businesses that have proper budgets, goals, advisors and technology are 27 percent more profitable than those without."
The Tycoon Series launched as an industry partnership in July 2018 and had over 18,000 downloads and 100,000 players in the first six months. The game has been downloaded and used by SMEs (72 per cent), educational institutions such as schools, universities and ITOs (15 per cent) and partners (13 per cent). The Tycoon games have been designed around the 10 core employability skills required for jobs in 2020, as identified by the World Economic Forum.
More News
The Building and Construction Industry Training Organisation (BCITO) has set a record of 16,000 apprentices in training.
Have you heard? – the NAWIC Excellence awards 2021 are happening and open for nominations!