Good people managers walk the talk
Having been in business for 32 years, Kim Stops is no stranger to working with stone. Based in the Hawkes Bay, his company Headstone World, deals with all aspects of monumental work. From new work, renovation, the preservation of historical artefacts right through to, more recently, writing the industry's Best Practice Guide for the Preservation of Graves and Memorials.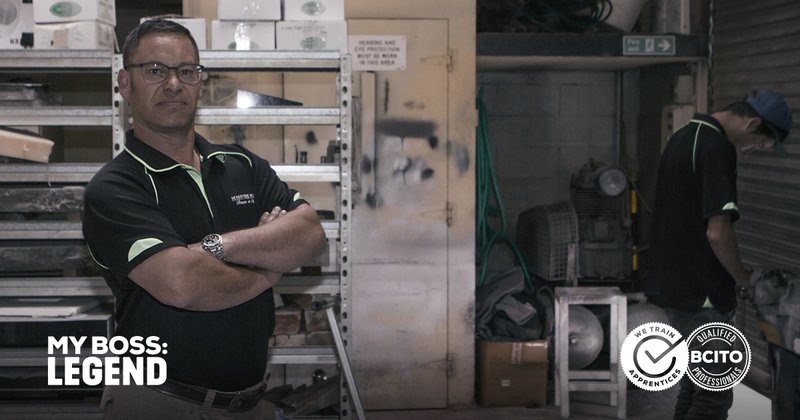 Kim has also had the pleasure of being an industry trainer, tutor and national assessor. "Being a good people manager is all about walking the talk," says Kim. 
Kim loves working with stone. His passion grew from the people who taught him, and he wants to pass that passion on to others.
Kim sees industry training as crucial for the industry. "Masonry is an industry that deals with old skills. Because the skills aren't commonly practised, fewer business owners possess these skills which, in turn, means fewer apprentices are getting the opportunity to learn them. This means that many elements of traditional masonry are effectively dying out," says Kim. "Our industry is becoming frightfully under-skilled, resulting in companies offering less and fewer services. In some areas of the country, it has become the norm that some skills are no longer possible; this has clients believing that this is the case all around."
For Kim, the dumbest question asked by an apprentice is the one not asked. Once Kim is satisfied his team have a sound understanding of both safety and procedure he likes them to be hands-on as soon as possible. He says, "Independence has proven successful in developing staff. We encourage our staff to push the boundaries of creativity, design and procedures." 
Kim says, "We have progressive development discussions with all team members so that they know where they can go, both in the company and in the industry. The focus is on eventually developing people to be capable managers and even shareholders, growing the industry and retaining as many of the old skills as possible.  Our people are always keen to learn more, this keeps them (and me) excited and focused."
Legend 'wise words'
an effective leader needs to listen.
a commitment to industry training means valuing and respecting our industry.
best business decision learning to delegate.
life-long learning means you're able to evolve and learn developing skills.
at the end of a tough week I enjoy time with my family, and a relax in the spa with a nice wine.
in 5 years I hope to be off the tools and consulting or providing specialist industry training around the country.
Kim Stops, Headstone World
View Kim Stops' story and more stories about other legendary bosses.
More News
NAWIC are delighted to have received a significant increase in entry numbers for their fifth annual Excellence Awards, this year in partnership with BCITO. Finalists have been announced today.
The Building and Construction Industry Training Organisation (BCITO) is pleased that the Government is moving quickly to establish the first construction Centre of Excellence (CoVE).