An incredible legacy of training
Raymond Beveridge has spent 29 years in the industry and continues a proud company legacy that has trained over 80 apprentices in its history.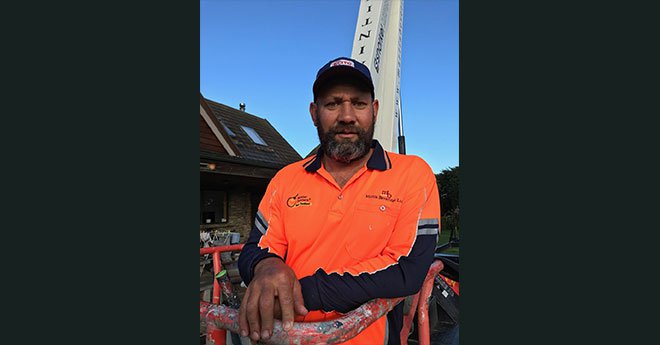 This is a phenomenal achievement, which shows a long term company commitment to training. What can we all learn from companies and people like this? What tips and tricks can we pick up from them which may help us all succeed in training? We caught up with Raymond Beveridge of Martin Beveridge Ltd to find out about their training philosophy. 
Raymond started out in the painting and decorating industry as soon as he left school. He joined his father, Martin Beveridge, in the family business and quickly grew to love his work. "I get a lot of enjoyment from seeing a job through to completion. When you start work on an old run-down home you can't always visualise how it will all look in the end. It's very rewarding using the painting and decorating process to turn a home into something that looks great," says Raymond.
Martin Beveridge Ltd has always made training apprentices a key part of their business. This is a legacy that Raymond has continued from his father.  He says, "What's worked well for us in training apprentices is treating them like family. We also encourage them to make the most of the opportunities they have learning at off-job training courses and at work to improve themselves." Raymond explains that for many apprentices their ultimate goal is to enter Apprentice of the Year and eventually look at starting their own businesses. "We are always willing to help them out with their business and to help them succeed," he says. 
In addition to being a top trainer, Raymond actively engages in other parts of the industry. He has been a prominent member of BCITO's Painting and Decorating National Advisory Group. He says, "It's great working with BCITO and other likeminded people on the group to help improve the apprenticeship system." Raymond is also a Board Member of the Master Painters Association.
Raymond is continuing his positive outlook through the strange COVID-19 times we are all living through. He says, "It's so important for all of the industry to stay positive. Business owners should continue to communicate with their teams updating them on COVID-19, and making sure they know they have someone to talk to." 
The lockdown hasn't been all bad news though. "I've just finished painting the exterior of our family home and doing all of the work on the grounds like pruning the garden. It's the best our house has ever looked. My wife has been asking me to do this for ten years! She thinks it's Christmas. It's been awesome staying home and enjoying quality time with the family and having time for yourself," says Raymond. 
We thank Raymond for his ongoing support of apprentice training and his involvement in the Painting and Decorating National Advisory Group. 
More News
The Building and Construction Industry Training Organisation (BCITO) has set a record of 16,000 apprentices in training.
Have you heard? – the NAWIC Excellence awards 2021 are happening and open for nominations!