Introducing Glass & Glazing NAG member - Gary Walden
When it comes to all things glass, there isn't much that Gary Walden of Landson Glass hasn't had to deal with in his distinguished career.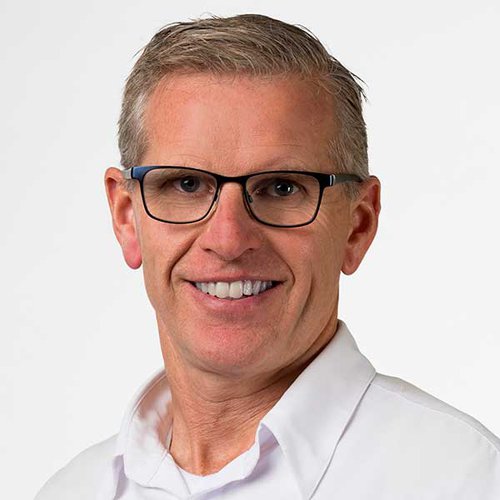 Thirty-six years of glass behind him and he is still giving back to the industry that has given him so much. It all started in 1984 when Gary left school. He says, "I started at Smith & Smith Glass on a Management Cadetship. They moved us around a lot internally and exposed us early to a lot of responsibility, I have been in the glass industry ever since."
Gary has always been a big supporter of apprenticeship training, and this stems back to 2004 when he joined National Glass/Euroglass and noticed there was a shortage of good tradespeople in the business. "There were no tradespeople applying for our job vacancies at the time, so we had to train our own. I got a huge sense of achievement from my role helping people develop skills and grow; this included working with a group of apprentices on Saturday mornings, helping them with their theory. Years later, I watched them start their own groups of apprentices and become mentors, it feels fantastic to watch a good team evolve," says Gary.
With the no fees and Apprenticeship Boost initiatives announced earlier this year, we have seen a huge influx in training numbers in the glass industry. What this will hopefully lead to in the future is a qualified workforce in the glass industry, which Gary believes can only be a good thing. He says, "In my experience, qualified and trained staff seem to have a higher sense of pride and take on more responsibility. The outcome of this is better customer satisfaction; everything is easier when you have skilled people in your team."
Gary is an original glass & glazing National Advisory Group (NAG) member, coming on board in 2015 not long after the merger of BCITO and the Joinery Industry Training Organisation (JITO). "What I enjoy most about being on the NAG is the feeling of being a part of a group dedicated to lifting the bar on how all apprentices are trained," says Gary. As well as being on the NAG, Gary has recently been appointed to the board of the Glass & Glazing Institute NZ (GGINZ) who deliver off-job training for BCITO apprentices. Gary says, "For me, this is about being involved in lifting the skill level of our apprentices and tradespeople in our industry. The ultimate outcome will be higher levels of prosperity for our trade through better productivity and safer work."
More News
The Building and Construction Industry Training Organisation (BCITO) has set a record of 16,000 apprentices in training.
Have you heard? – the NAWIC Excellence awards 2021 are happening and open for nominations!