Introducing Kaine Harkins
The most recent addition to the Brick & Block National Advisory Group (NAG) is Kaine Harkins of Your Haven in Mt Maunganui.
Kaine has been involved in the Brick & Block industry for 28 years, with it all beginning as a teenager. Kaine says, "I worked in the school holidays from about 14 years of age with a family friend who was a bricklayer. At sixteen, I was ready to leave school and leave home, I was accepted into the Navy, but I had to wait about a year to get in. During this time, I got a full-time job as a bricklayer's labourer. I enjoyed this a lot particularly making money and learning new skills on the job. I was then offered an apprenticeship, so I flagged the Navy and got trade qualified."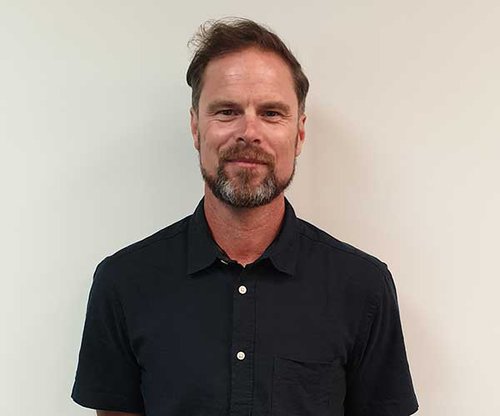 At BCITO, we often talk about our qualifications being respected overseas and leading to lots of overseas travel opportunities; Kaine is a walking example of this. After getting qualified and spending a bit of time in Australia as a kitchen hand, Kaine made a move to London where bricklayers were on really good money. "I lived in central London for just over two years travelling all through the UK and Europe whilst bricklaying the entire time. After the two years, I then travelled home slowly over the space of a year visiting several third world countries in Asia and also climbing the Himalayas!" says Kaine.
Kaine understands the importance of apprenticeship training in the Brick & Block industry, identifying the need to keep the skill level high amongst the industry, evolving the trade and safeguarding it for the future. Kaine comments, "We need the brick & block sector to remain as skilled as possible, so it gets the respect it deserves. We need to ensure that future builds in New Zealand are done safely and that architects keep choosing Brick & Block - it looks awesome!"
When the opportunity arose for Kaine to get involved with the Brick & Block NAG, he jumped at the chance; this is an opportunity to be part of the future of his trade, he thought. Kaine says, "Being part of the NAG is a way I can give back to the trade that has helped my life so much, I get to help out by putting my two cents into the industry. I am excited about working with the NAG and working alongside guys and girls that care about the future of our industry."
More News
The Building and Construction Industry Training Organisation (BCITO) has set a record of 16,000 apprentices in training.
Have you heard? – the NAWIC Excellence awards 2021 are happening and open for nominations!