Introducing Paul Rountree
Meet Paul Rountree, Chair of BCITO's Frame & Truss National Advisory Group.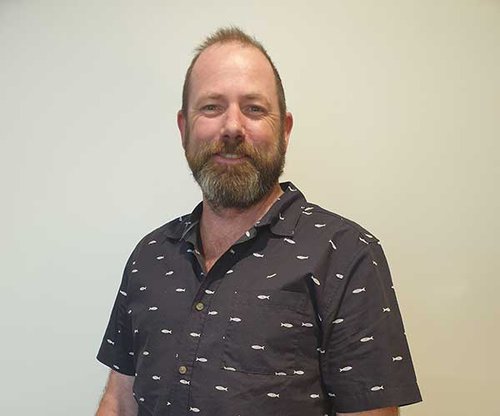 Paul says, "Frame and Truss is one of those careers people seem to fall into rather than seek out, it is mixed, and there are a lot of roles within the industry. I've been involved in frame and truss for just over 30+ years, in my case, my father managed a timber yard and later a frame and truss plant, both in Whangarei.
"During my first ten years working with my father, I did a range of work from pulling orders and serving customers in the yard to cutting and assembling frames and trusses. Eventually, I moved to detailing and looking after specialty production items.
"For the past 20 years, I have been with MiTek, starting in their fabricator support team I worked with MiTek customers, Detailers and, production staff throughout New Zealand who uses a range of our products for manufacture. This involved everything from software support and training users, to production support. During my time at MiTek, I have supported and serviced factory machinery, designed production environments, trained production staff and, helped quite a few sites with their existing and new production improvements around New Zealand and at times overseas.
"My current role at MiTek is Product Owner, where I work as part of the MiTek Asia Pacific software team, where I am the PO of a range of MiTek's software projects.
"Twelve years ago, I was approached by BCITO to join the Frame and Truss National Advisory Group (NAG) that was being reformed and to give the original frame and truss manufacturing qualification another push. This has been both enjoyable and successful with BCITO launching frame and truss manufacture and frame and truss detailing qualifications for our sector. Being part of the BCITO NAG has been very worthwhile, and it has been great seeing the BCITO implement many strategies over the years.
"Currently, I am the Chair for the Frame and Truss NAG, working with other keen NAG members of the frame and truss sector to help guide the BCITO on what our sector needs around qualifications and training needs and for recruiting trainees.
"I have found my experience on the Frame & Truss NAG valuable, where I can contribute to our NAG and understand our sector needs along with other NAG members."
We thank Paul for his ongoing support of industry training, sharing his knowledge and commitment to the Frame & Truss National Advisory Group.
More News
The Building and Construction Industry Training Organisation (BCITO) has set a record of 16,000 apprentices in training.
Have you heard? – the NAWIC Excellence awards 2021 are happening and open for nominations!