Introducing Vince Troake
Vince has been formally involved with BCITO since 2004, shortly after qualifications in Interior Systems were made available on the New Zealand Qualifications Authority (NZQA) framework including programmes in Fibre Cement Linings, Fixing and Finishing, Plasterboard Fixing and Finishing, Suspended Ceilings and Proprietary Partitions.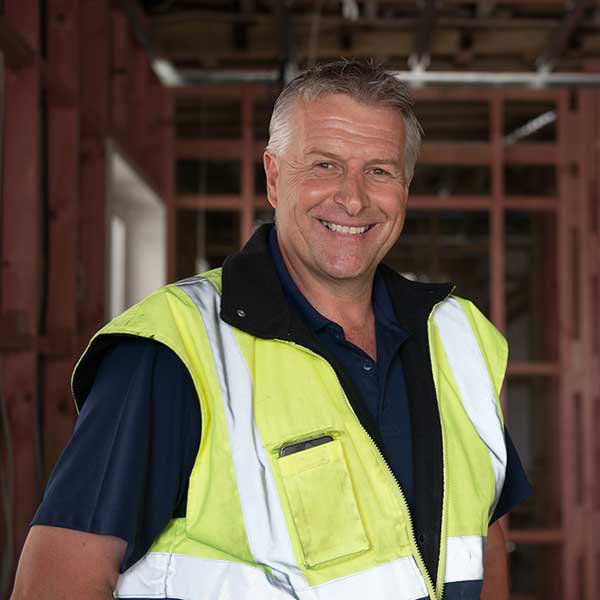 In 2003, Vince was one of the first recipients of BCITO's National Certificate in Plasterboard Finishing and Fibre Cement Linings.
In 2006, Vince completed the BCITO Assessor qualification, reflecting his active participation and support for formal professional training.
Vince says, "The recognition of a professional trade qualification commands, helps to grow self-esteem and creates self-worth. This builds confidence and a desire to keep learning and is what defines as an effective learning outcome."
Vince is on BCITO's National Advisory Group (NAG) for Interior Systems. He sits on the Australia New Zealand Standards Board, with a high level of involvement in what is taught within their industry and is a member of the Association of Wall & Ceiling Industries New Zealand and past President of the Association. He is also a Licenced Building Practitioner (LBP) in the specialist interior sector.
Vince genuinely sees his role as providing the right environment for people to grow and ensure knowledge is passed on. He says, "As tradespeople get older, they can't be 'on the tools' forever and there is a wealth of knowledge that can be lost. This is something I'm passionate about. I have a love of the craft and a desire to preserve and maintain specialised knowledge.
"When BCITO Interior Systems qualifications are reviewed by NZQA, I'm keen to offer my services and knowledge. Being part of these national working parties, I enjoy participating with other industry players to contribute what I know to the Interior Systems sector in New Zealand."
Vince witnesses first-hand how qualifications give trainees their voice, as he feels they have the right to comment and that their input to a job is justified. He says, "Clients can be arrogant – when our guys say 'I have my trade certificate' this attitude immediately changes."
Vince has been a constant supporter of BCITO and has been regularly featured in marketing campaigns. We thank Vince for his ongoing support of industry training, sharing his knowledge and commitment to the Interior Systems National Advisory Group.
More News
The Building and Construction Industry Training Organisation (BCITO) has set a record of 16,000 apprentices in training.
Have you heard? – the NAWIC Excellence awards 2021 are happening and open for nominations!