James Paterson
Getting young people enthusiastic about Exterior Plastering, industry training, specialisation and technology are some of James Paterson's passions.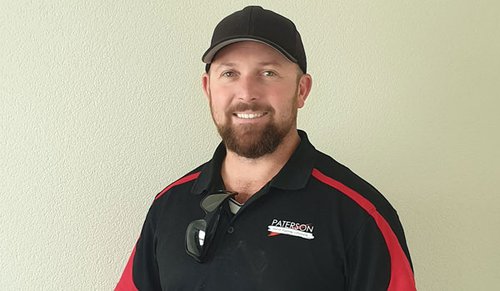 James has been running Paterson Exterior Plastering and Decorating Ltd with his wife Sara in Palmerston North since 2009. Completing both the National Certificate in Proprietary Plaster Cladding Systems (PPCS - EIFS) and Painting and Decorating (Spray Techniques), James knows the value a qualification can bring to a person.
"If our employees work hard, do the job and achieve a qualification they will have many future options," says James. One of his painting apprentices received the Master Painters Apprentice of the Year award in 2018 and has now gone out on his own after a further couple of years of service – and that is a great result for James, who knows that he has trained him well and given him the tools to contribute to the industry and build a successful life for himself.
"I prefer to train my guys from day dot. With my company expanding, I regularly approach the local high schools to advertise for new staff. This work is very demanding and requires youthful energy and enthusiasm!" says James, who has employed and trained a number of apprentices. "I can train them up the way I want them to work," he says. "I also believe that employment is a two-way street with give and take from both parties."
BCITO Training Advisor Rhys Drysdale says, "James is a good, committed trainer. He is really passionate about the industry, well balanced and invested. He doesn't just think of it as a job."
Creating good team dynamics, investing in new technology and encouraging excellence from his staff, James ensures that everyone is motivated and gets a broad range of experience. This keeps the work fresh and prevents staff getting stale. He believes that an industry-wide Apprentice of the Year Award would also give the young guys something to aspire to.
"Exterior Plaster Claddings play an important role as the building's barrier to the weather, effectively creating a rain jacket for the building," explains James. "If it leaks, the building fails. You need to have an understanding of the broader building industry and how our systems integrate with the other building components."
James reckons, "If you enjoy creating new or refreshing old, then you could be really successful in the Exterior Plastering and Painting Industry."
More News
The Building and Construction Industry Training Organisation (BCITO) has set a record of 16,000 apprentices in training.
Have you heard? – the NAWIC Excellence awards 2021 are happening and open for nominations!