King of the trowel
The brick and block industry has been fortunate enough to have the services of Craig King for over 50 years, which is a testament to a trade that Craig clearly holds very close to his heart.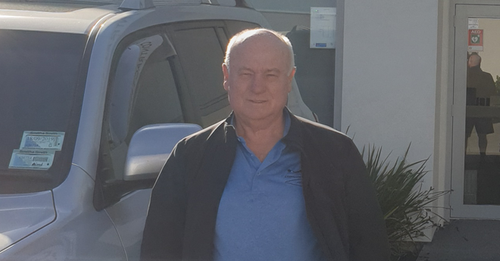 For the last 45 years, Craig has been the proud owner-operator of C F King Contracting Ltd who are based out of Albany. With 75 staff on the books and a number of big jobs on the go, it's no surprise that C F King Contracting Ltd is one of the most recognisable brick and block companies in the country.
Craig is a firm believer in industry training and this is recognised by the 12 apprentices he currently has all working through BCITO qualifications at the same time. 
"I always try to have 10-12 apprentices training at one time, there is a possibility to have more but it can get difficult," Craig says. "This way the apprentices are able to receive one-on-one training with one of our qualified staff rather than in small groups."
When asked why apprenticeship training was so important to him and his business Craig says, "It's a continuation of our trade, the skills need to be passed on through the generations so we can see brick and block work continue long into the future."
BCITO Training Advisor, Craig Finlayson believes the way Craig King treats his employees is the reason he has so much success.  He says, "It doesn't matter if it is work-related or not, Craig goes the extra mile to make sure his staff are coping okay. He is a fantastic employer and it's no surprise to see the staff sticking around well after they are qualified." 
For Craig's beloved brick and block industry to continue to grow, we need to see more staff in training. When we asked Craig what advice he has for an employer thinking about taking on an apprentice, he said, "Do it, don't even stop to think! At the end of the day, you will get a return, everyone wants qualified people, but how do you get them that way? Train them!"
More News
Apprenticeship Boost aims to provide support for employers to retain and take on new apprentices as the economy recovers from the impacts of COVID-19, so they can continue to earn and progress towards their qualifications.
WorkSafe would like to ensure that you are aware of the risks of working with engineered stone benchtops, used primarily in bathrooms and kitchens.