Life begins at Outward Bound
We're proud to offer apprentices the opportunity to attend the life-changing Outward Bound course at Anakiwa every year.
At Outward Bound the course-rooms are rivers and forests and the lessons are adventures.  But the real journey is not a physical one. Like the motto says, it's about finding out "there is more in you", developing your strengths, understanding your weaknesses and setting goals for the future.
Like-minded apprentices from across a group of ITOs will attend a two-week course this year in June.
Congratulations to the following BCITO apprentices who are successful applicants this year, and a big thumbs up to their employers for helping to make this possible: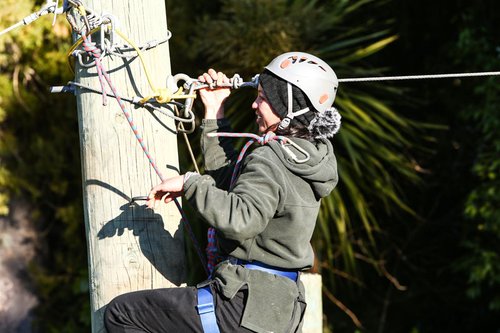 Brett Miller, Christie Builders & Joiners Ltd, Napier
Bruno Barnes, Akarana Timbers Ltd, Auckland
Connor Cleary-Torr, Express Glass and Aluminium, Paraparaumu
Jayden Holmes, Viridian Glass, Tauranga
Joshua Toetoe, J R Van Tiel Bricklaying, Auckland
Lee Watkins, BOP Memorials Ltd, Tauranga
Lundun Vao, Lovich Floors Ltd, Auckland
Manaaki Gage, Get Plastered, Christchurch
Marshall Watkins, The Old Pole Factory Tile Shop, Hawera
Olivia Broderick, Gemco Trades Ltd, Havelock North
Sarah Atkin, Scottys Construction, Lower Hutt
Shevonne Evans, Gateway Glass & Aluminium Ltd, Tokoroa
Will Wara, Formstress Precast Ltd, Waiuku

You'll come back changed, and we don't just mean sunburnt with sore thigh muscles. You'll be strangers when you arrive at Outward Bound and life-long friends when you leave.
Good luck and give it your all - we look forward to hearing your stories when you return.
More News
The Building and Construction Industry Training Organisation (BCITO) is pleased that the Government is moving quickly to establish the first construction Centre of Excellence (CoVE).
BCITO comes on board this season to become the front of jersey and official sponsor of the Waikato Under 19s team.