Mud and glory galore at extreme event
Are you tough enough? The class of 2019 certainly are! Around the country, from June to August, more than 7,000 high school students are competing in the gruelling Tough Guy, Tough Gal Challenge, extreme off-road running event.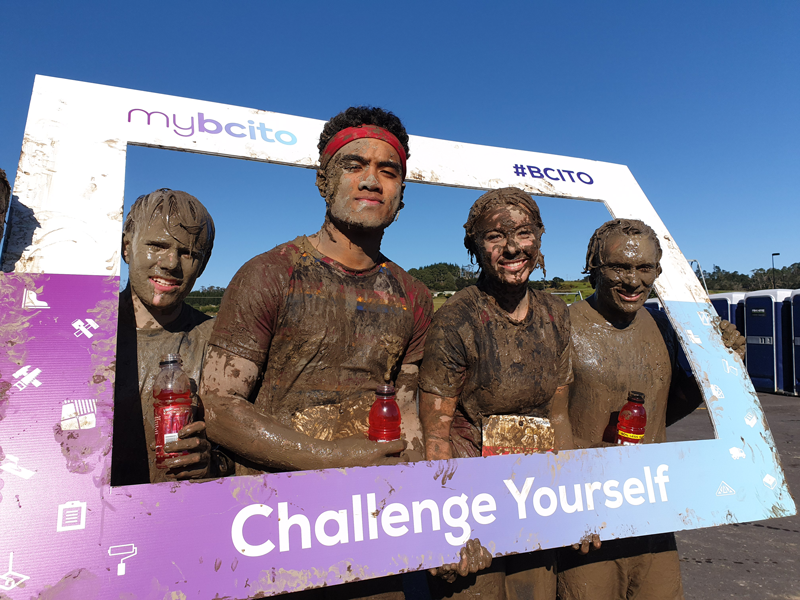 We are proud to sponsor the 6 km race at each Tough Guy, Tough Gal event across the North Island.
The students competing in the 6 km race find themselves traversing rolling farmland, wading (swimming) through cold winter waters, crawling along the ground through mud hoping that the icicle lights above them which will send an electric shock if touched, don't get touched.  If that isn't enough, they also have to clamber over the BCITO climbing wall.
BCITO activation at each event includes our people sharing a purpose-built photo frame to capture pre- and post-race images of each team.  We load these images onto our Facebook page and students who tagged themselves in the photos are in the draw to win a $100 Prezzy card.
Our people attending each event also get to head onto the stage at prize giving to congratulate the winners and hand out the medals, as well as having an opportunity to promote a career in our trades.
As part of our sponsorship we have been gifted ten complimentary entries into one of the races and we used these as prizes for a small competition for members of myBCITO (our digital platform for schools).  The winning school was Edgewater School in Auckland.  Congratulations!
While the Tough Guy, Tough Gal Challenge is still currently running, results so far are showing that this has been a great opportunity for us to get close to a large audience of students who may not have previously considered just how suitable they might be for a successful career in building & construction.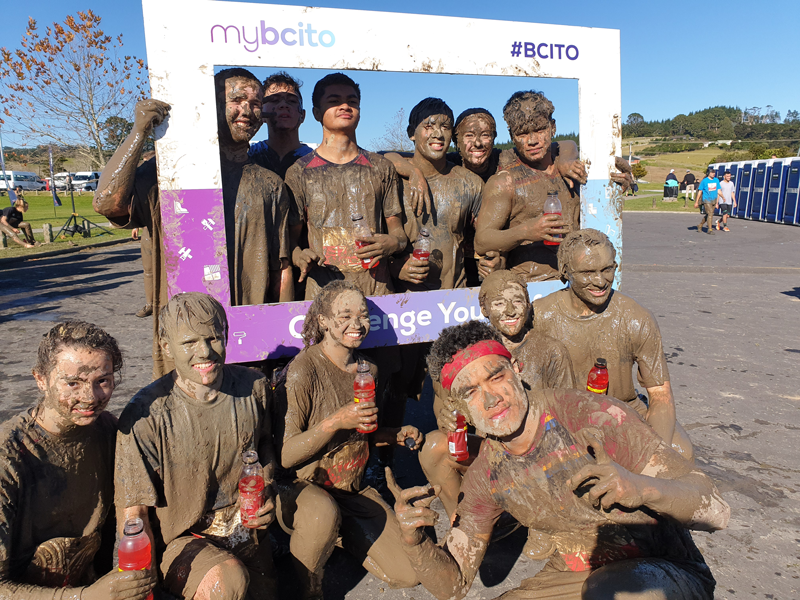 More News
Recently we caught up with sisters Gracey and Holly from Ferndale Furniture, Wellington. The sisters share their story of growing up in a home of entrepreneurs and independent thinkers to a family business playing to its strengths.
Interior Systems Industry Advocate, Helen Hines-Randall, chats to Leon Downes, GM of Prestige Ceilings & Linings Ltd and a member of BCITO's Interior Systems National Advisory Group.