Over 1,000 painting & decorating apprentices
BCITO and the painting and decorating industry recently reached a new milestone.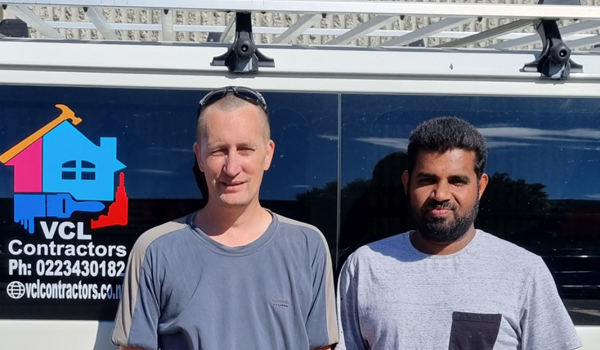 For the first time in BCITO's history, there are more than 1,000 painting and decorating apprentices across the country that are actively enrolled and working to achieve a qualification. To mark the occasion, BCITO visited our 1,000th sign-up, new apprentice, Rua Peterson, and his employer, Thayaparan Arumugam, of VCL Contractors.
Rua got his start in the industry through completing Kiwi Can Do's three-week painting and decorating course. In the past, Rua has worked in retail, as a taxi driver and a courier driver. He's finding the painting and decorating industry a nice change of pace. "I'm enjoying painting because there's always something to do. The work is continuous and I like the hands-on aspect of the trade. It's also satisfying to see how our work can completely change a space," says Rua. Now that he has signed into an apprenticeship, he is set on achieving his goal of becoming qualified. "Getting my qualification is really appealing. I'm looking forward to having the skills to be able to complete a job by myself," he says.
Thayaparan came to New Zealand as a refugee from Sri Lanka. He had worked in the industry for a number of years before starting VCL Contractors. Rua will be the first apprentice the company has taken on. Thayaparan says," Rua completed a work trial with us and did well. We were both keen to get Rua started in his apprenticeship so he can continue to improve his knowledge and learn new skills."
It's great to see more employers engaging with BCITO and helping to grow the number of apprentices in training to record highs. We want to thank you all for investing in your people and your businesses while growing future skills for the industry.
More News
How does Faulkner Construction achieve consistently high standards across a large and growing team of builders? We asked their latest Gold Medal Winners to explain.
Marek Guzinski at The Tiling Plan is excited to be passing on to his knowledge the next generation of tilers.