BCITO was excited and proud to be part of the Pasifika festival held in Auckland at Western Springs on 24-25 March.  This event is the largest of its kind in the world. Well over 60,000 people attended. This was the perfect opportunity for our people to interact and engage with the public and, in particular, Māori, Pasifika and other ethnicities who may be considering trades under our coverage as a viable career option.
We showcased the Stonemasonry trade on our stand, and a big thank you goes to Auckland Stonemasons for their presence.  We also ran a social media competition offering one lucky person the opportunity to win a $250 Prezzy Card, with the winner to be announced shortly.
With more than 60% of attendees born in New Zealand, this is a demographic we can't ignore.  Diversity is good business.  As New Zealand's population continues to change and evolve, it's important that we all come to see diversity as a strength and an opportunity for the whole of the construction industry.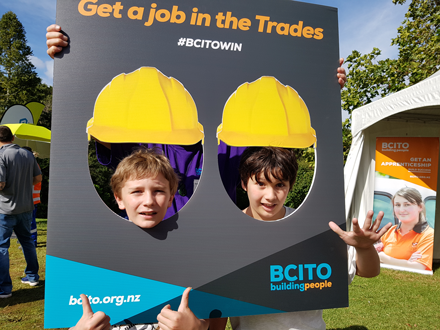 More News
Are you tough enough? The class of 2019 certainly are! Around the country, from June to August, more than 7,000 high school students are compete in the gruelling Tough Guy, Tough Gal Challenge, extreme off-road running events where we are a proud sponsor.
MBIE's two-month consultation period for proposed building law reforms has closed. It says it received 470 submissions from people and organisations across the building and construction sector. You can read our submission here.