Paving the way towards a more equitable future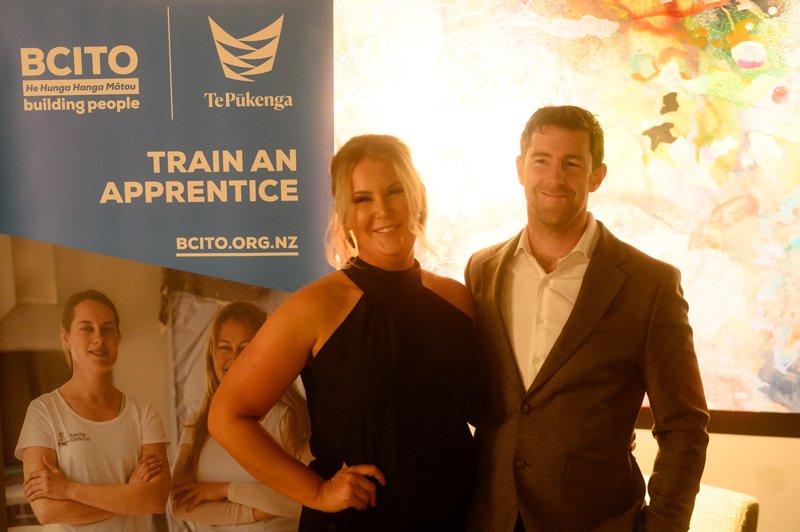 When Kat Ricketts won the Apprentice Excellence Award at the 2022 National Association of Women in Construction (NAWIC) Excellence Awards, it was an outstanding moment that validated her decision to join the trades as an apprentice two and a half years ago. Before that Kat had a 10-year career in the not-for-profit sector.
"After renovating and selling a couple of houses, I was learning a lot, but I felt as though I was limited in what I could do, so I started my carpentry apprenticeship. This has been a great way to enhance my skills and learn more about residential construction, landscaping, and woodwork. I'm from a family of tradespeople, so I had support from both them and my husband."
Kat is grateful for the women, past and present, who are paving the way to make the trades a more welcoming place for women.
"I love when older women see me in my high-vis or work gear and ask me what I do. Often, they share their own stories of working in an adjacent industry, in the office of a construction firm or say that they were or wanted to be a builder. I love the satisfied smile that they share with me because their hard work made it easier for me to join the sector. They had to put up with so much more than I ever will."
The construction industry has been welcoming to Kat. She's found that although some people are curious and at times surprised to see her on site, they are usually encouraging and pleased to see her.
"I've had a couple of patronising encounters, but the more the industry gets used to women on site, the less that will happen. I'm interested to see how we, as women, will further shift the industry culture by forming alliances and lifting each other up. I've been lucky enough to join and benefit from a solid community of 'Tradie Ladies' through Instagram. Many of us interact with each other daily, we meet in real life at industry events, chat online and provide support for one another."
Waine McMahon, Kat's BCITO Training Advisor, was ecstatic when Kat won the Apprentice Excellence Award. He believes she is a great learner and deserves this kind of recognition in her journey. Waine also shares the same passion for encouraging women to join the trades, regardless of age and ethnicity.
"Kat is proud to be a woman in the trades, she's a great role model, gets on with things and isn't afraid to speak up. I would encourage all women, young, old, and of any ethnicity, to give the trades a go if it's something they are interested in. I believe women have a really positive impact on the industry, which has historically been male-dominated. They are helping to create a profound and positive shift in the culture for sure."
Kat's main advice for any woman who is considering embarking on an apprenticeship is to make sure you prioritise finding the right team to work with.
No two teams are the same, so don't believe anyone who says, "that's what the whole industry is like". Every workplace is different. The people we surround ourselves with are the most important part of our learning journey.
BCITO encourages people from all backgrounds to consider an apprenticeship. Learn more
More News
Wood Solutions have been carving out the way for sustainable practices and diversifying their workforce. They are minimising and repurposing waste and create a healthier and more welcoming workplace where 1/4 of their workshop are female.
Jenna Toailoa and her husband Manu's RedRock Plastering has been making a name for themselves with their high quality work all the while taking on apprentices, showing it can be done!