Press release 14.08.2020
BCITO CEO Warwick Quinn appointed New Zealand Institute of Skills and Technology (NZIST) Deputy Chief Executive.
BCITO Chair, Mike King, today announced that CEO Warwick Quinn has been appointed NZIST Deputy Chief Executive, Employer Journey and Experience. Quinn will take up the new role in November 2020.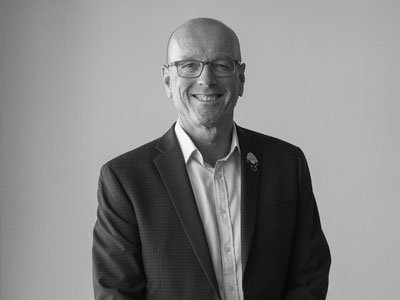 In announcing Mr Quinn's departure, Mr King said, "While we are disappointed that Warwick is moving on from BCITO, we look forward to continuing to work closely with him in his new capacity. Warwick's deep knowledge of vocational education and on-job learning along with his energy and huge drive to make it the best it can be, have contributed immensely to BCITO's success and will continue to be of enormous value to the industry."
In accepting the role Mr Quinn said, "Vocational education is something I care passionately about, so this is an opportunity I could not refuse. At BCITO we've developed a robust on-job training system that works efficiently and is tailored to the needs of the individual industry sectors under our coverage. I look forward to continuing to work closely with employers across a range of sectors to ensure we deliver great training outcomes for New Zealand."
Mr King commented that it has never been more important to have a strong, unified, and sustainable system for vocational education. He said, "We need to do everything we can to retain apprentices and trainees in the system, so we don't waste their learning and we have a capable workforce ready to support the recovery." 
BCITO has just over 14,000 active trainees and apprentices. Apprenticeship sign-ups reached an all-time high in July, and this trend has continued into August. Last year, building and construction was New Zealand's third largest sector, directly contributing $19 billion to the country's GDP. 
Mr King commented that BCITO has a strong leadership team in place, "I have complete faith and confidence in the BCITO leadership team. They are well-positioned to pick up from Warwick in the interim and lead BCITO forward as we move into the new RoVE environment," he said.
More News
The Building and Construction Industry Training Organisation (BCITO) has set a record of 16,000 apprentices in training.
Have you heard? – the NAWIC Excellence awards 2021 are happening and open for nominations!