Property valuer to joiner
Making a career change later in life can be frightening but the trend is growing with more New Zealanders opting to make the leap and follow their life's passion in the pursuit of happiness.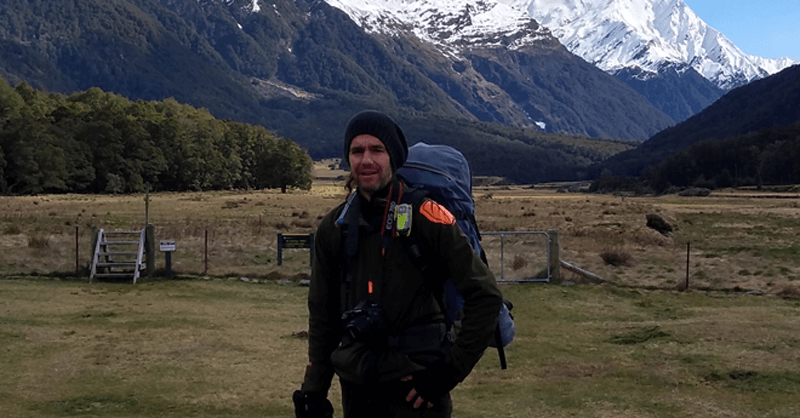 Mark McKellow of Lee Brothers Cabinets and Joinery shares his pathway to his dream career in Joinery. 

He says "At school I enjoyed most subjects and was an A-grade student. Despite enjoying and getting top marks in practical subjects (basically any subject that involved making things with my hands) I was steered by others towards a university education. 

My first choice at university was a broadcasting qualification, but I was discouraged from this option so I signed up to teacher's college. While Teachers College was something I was interested in I wasn't particularly motivated to attend. I lasted at teacher's college for a short time before changing to an arts degree, followed by cross-crediting (eventually) into a business degree, majoring in valuation and property management. 
From there, I followed my heart to Rotorua where I started working in a great property valuation firm while completing my degree extramurally. I worked hard to earn my professional registration as a property valuer. 
Despite having excellent employers and great career prospects, I wasn't happy and decided to revisit teaching. I retrained as a teacher in my early thirties, initially volunteering at various schools to get experience and to make sure I was making a good choice.  
I volunteered as a part-time teacher for a couple of years while I retrained, then spent three years in mainstream schools. I taught Year 5 for two years then spent one year teaching from 3-5 days a week across Years 1-6.  
"I loved the enthusiasm students at primary school brought to learning, and the hands-on aspects of teaching them - creating beautiful art, playing games, technology challenges, playing music, physically making awesome things. One term, I brought a lot of my tools into class and the classroom became a workshop.  We made a portable music table from recycled materials, and the students learned how to use basic tools. 
"This rekindled my passion for the trades, triggering the endless possibilities of working with wood to make cool stuff.  I've always enjoyed making things with my hands. I spent a lot of time when I was young with my Grandfather in his workshop, watching and helping him, but also working on my own projects. 
"After spending a few years teaching, I wanted to reconnect with how it felt working in my grandfather's workshop, bringing this into my everyday life and further developing what I was able to create."
Respectfully, I wondered what transferable skills would transition from careers in property valuation and Primary school teaching into a Joinery Technician role. 
Mark says "There are several, but to highlight one - 'ako' - sometimes you are the teacher, sometimes you are the learner. 
At Lee Brothers I'm fortunate enough to work in a teaching workshop, where we have a number of apprentices and qualified tradespeople at various stages of their careers. We also have several people coming through the factory to get work experience, such as high school students, wanting to see if joinery is something that they might like to pursue. Consequently, I always feel like I'm learning or teaching in some form or other."
Challenging Mark I asked what's THE best thing about his work life today? 
He responded, "You mean I can only pick one thing? In that case, I'd have to say the satisfaction of making things with my hands. It's a simple pleasure that I think is easily overlooked."
We spoke about the courage to shift careers, the strength to reinvent – Mark's desire in sharing his story was to reach those considering the prospect of starting over.  If this is you, he says: 
"Be brave - Kia māia! Be honest with yourself about what you like and what sort of things you want to do - then look at what kind of work might fit. Dedicate some time to exploring your options, such as getting some work experience in your chosen field. Re-evaluate.  Was it what you thought it would be like? Can you see yourself doing that job every day? Don't be afraid to take the time to make a good decision for yourself and your whānau.  
"When I was at school, I think the trades were considered to be what you went into if you weren't 'academic' enough to go to university. I hope this isn't still the case - the trades should be looked upon as a great first choice in career. In retrospect, I would have been happiest if I'd gone straight into a trade from school."
BCITO thanks Mark for his honesty and choosing to share his journey.  We hope this reaches those making their first or third career choice.  To employers we say be brave – Kia māia, invest in candidates who don't fit the mould. BCITO congratulates Lee Brothers of Rotorua in committing to develop a diverse workforce.  
More News
The Government has announced a $12.1 billion COVID-19 Economic Response Package for small to medium businesses and employees during this period of uncertainly.
The health and wellbeing of our industry's employers, apprentices, and our people are of paramount importance to us.