School leavers hooked on Painting & Decorating
Amelia Watts had never imagined entering the painting and decorating trade until she had the opportunity to get some hands-on experience with the help of BCITO and local Waikato firm Wilton Contracting.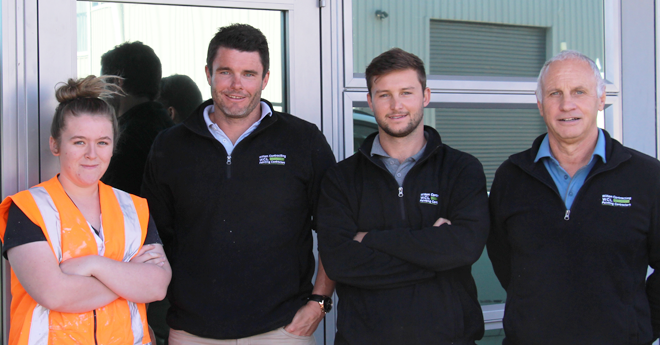 In March 2018, Amelia attended a mini bus tour organised by BCITO to take female secondary school students around local construction companies. This event was designed to give them a taste of what a career in the trades could look like. Wilton Contracting opened their doors for this group of young women and gave them hands-on experience painting.
Beyond a small presentation about the business, they also offered a coffee meeting and a chat with any student that wanted to learn more about the industry. That same night Amelia called to take up that offer. Since then she has completed work experience with Wilton's, finished High School, and has begun working for the company full-time as an apprentice. Amelia is enjoying the start of her new career and is loving the confidence she is gaining through her training. Interestingly another student from the tour is also lined-up to start an apprenticeship. 
Hamish and Janice Wilton started Wilton Contracting 20 years ago and have their sights firmly on the future of their business. Their son Tim and nephew Luke are now 20 per cent shareholders, which provides some long term stability for the company. 
Formal training and apprenticeships have become a key part of their long-term business strategy helping them to invest in their people. The company is actively looking to employ more apprentices and are enthusiastic about employing women. They're now advertising vacancies online and have developed a designated recruitment page on their website. 
Hamish and the team are doing great work and are very focused on helping raise the profile of the painting & decorating industry as a professional career.
More News
The Building and Construction Industry Training Organisation (BCITO) has set a record of 16,000 apprentices in training.
Have you heard? – the NAWIC Excellence awards 2021 are happening and open for nominations!