From Sealord to glass lord
As Anthony Fenton worked his way through numerous maritime qualifications as a deep-sea trawler for 10 years, he never thought he was going to have a career in the glass & glazing industry.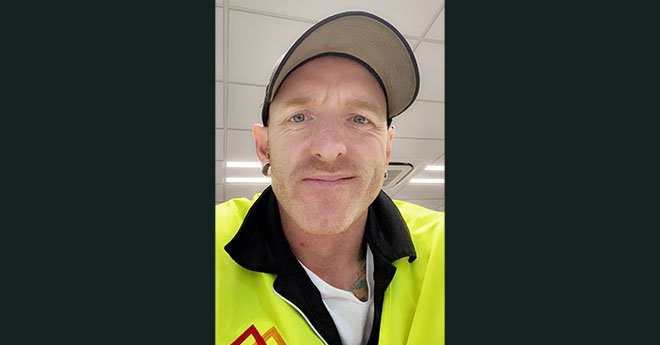 After reaching the rank of Second Mate on one of New Zealand's most technologically advanced deep-sea fishing boats, the realisation that months away at a time from his young family wasn't working and Anthony decided it was time to pack it in.
Anthony's glass career began in 2006 under the tutelage of Geoff Rasmussen at Metro Glasstech in Christchurch where he started as an inexperienced glass processor.  "I spent 10 years working at Metro Glass Christchurch where I steadily climbed the ladder that Geoff and Brett Matoe put in front of me. Working my way from inexperienced glass processor to Furnace Operator, Furnace Department Supervisor, Nightshift Manager and then onto Plant Production Manager," Anthony says. In 2016 he made the move from Metro into his current role where he is the Plant Manager for Thermaseal Smart Glass Solutions.
After a decade-plus of working in the glass & glazing industry, Anthony decided it was time to get a qualification behind him. He explains the driving factor behind his decision, "The next generation of Glass Processors and Glaziers coming through, I wanted to show them what great things our industry and its training partners had to offer, I felt I myself needed the qualification before I was in a position to be guiding them through theirs."  With all his experience, Anthony was able to achieve the New Zealand Certificate in Glass Processing (L4) through BCITO's experience recognition process (ERP). "BCITO made my journey through ERP so easy and stress-free. I cannot recommend it enough for some of us older heads who have been in the game for a while but aren't qualified," Anthony says.
With a qualification behind him, Anthony is now responsible for five apprentices who are currently undertaking the New Zealand Certificate in Glass Processing qualification. "Coaching these guys through their formal training is extremely important to me as they are the future of the industry that I love, so the more tools we can give these guys early on in their careers, the better the industry will be as a whole," he says. As for those experienced glaziers and processors who don't have a qualification yet, Anthony 's advice is get qualified!! He strongly believes there's nothing to lose and everything to gain.
More News
The Building and Construction Industry Training Organisation (BCITO) has set a record of 16,000 apprentices in training.
Have you heard? – the NAWIC Excellence awards 2021 are happening and open for nominations!