Silver Trowel Award 2022
Entries are now open for the Master Brick & Blocklayers Association Firth Apprentice of the Year 2022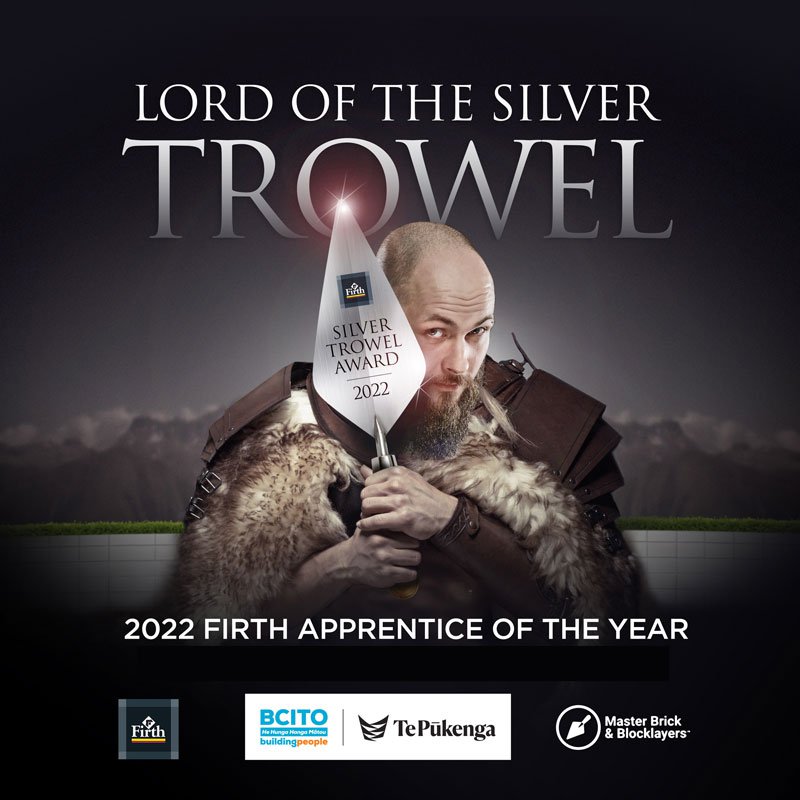 We're excited to support the 2022 Master Brick & Blocklayers Association Firth Brick and Blocklaying Apprentices of the Year.
The Competition is open to Apprentices who have completed their final Practical course within the last 12 months.
To enter this competition apprentices, their employer and BCITO Training Advisor will need to complete registration forms and apprentices need to provide a portfolio including two projects that they have undertaken.
All registration forms must be received by Firth before 1 July 2022.
Apprentices - get in touch with your BCITO Training Advisor - they need to support your registration.
More News
Denham Wisdom doesn't let anything stop him from achieving his goals despite the challenges and setbacks he may encounter.