Steve Haddock your voice at the BCITO table
BCITO is required to know about and respond to the skill and performance requirements of your sector.  One of our mechanisms to achieve this was the formation of a National Advisory Group (NAG) made up of real and connected people from your industry.  For all intents and purposes these people are your voice at the BCITO table.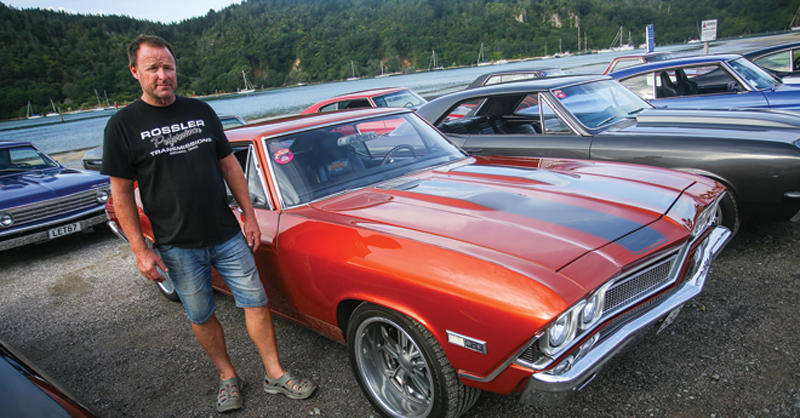 Key functions of the Resin Flooring NAG are to help us: build a correct and current view of the skills and capability needed in your workforce; pinpoint and share future requirements based on trends, lifestyle, technology changes etc; and to write strategies that close gaps between existing qualifications and what's really needed on the job site.
It's important to the national advisory group that you know who they are, and a little about them. Introducing to you today: Steve Haddock. 
Steve's company is called European Floor Toppings or EFT. Steve says "EFT was launched in 1996 and was made up of two other contracting businesses which consolidated into one, because we realised that running one business was a better choice than three.
"Initially EFT specialized in large projects in Auckland, offshore and, for a few years, in Christchurch. Now our work is mainly based in Auckland and the Waikato with a few offshore jobs for kicks, giggles and a south pacific tan.
"EFT has always had 2 directors of which I am one. My job is a crazy blend of everything including customer relations, quoting and negotiating, staff management, head scratching, project management, problem solving, attending meetings and more head scratching.
"Because of my addiction to head scratching, I ease my mind with all sorts of non-work activities like fishing, diving, sailing and the classic 'boy trips'. I find these non-work activities addictive and can highly recommend this type of behaviour.
"I also agreed to be a national advisory group member for the Resin Flooring sector with the BCITO. I am joined by 6 others and feel that it is important to make your knowledge available within your industry to hopefully develop a more professional and skilled resin flooring workforce with better outcomes for all involved, especially the customer who, when they have a great resin floor installed, will always come back for more.
"Knowledge within a network is invaluable and should be shared. I'm always happy to have a chat around getting our experienced people qualified and taking an apprentice through training."
Stay connected. Over the next few sector emails we will introduce you to the other members who make up your Resin Flooring NAG. Your thoughts and feedback about training, education and change are invaluable. We invite you to use your NAG channel to have your voice heard.
More News
PRESS RELEASE 14 MAY 2020 - Speaking today after the announcement of the Budget and the $1.6 billion Trades and Apprenticeships Training Package, Warwick Quinn, BCITO Chief Executive congratulated the Government.
A summary of the meeting held on 7 April.