Three generations of Southern innovators
FI Innovations' history has its beginnings in fibrous plaster technology. The original firm, T D McIntosh and Sons were Invercargill's specialists in ornate plaster ceilings. Thomas McIntosh, Gareth's great-grandfather, passed his skills and knowledge on to his son, Bill McIntosh.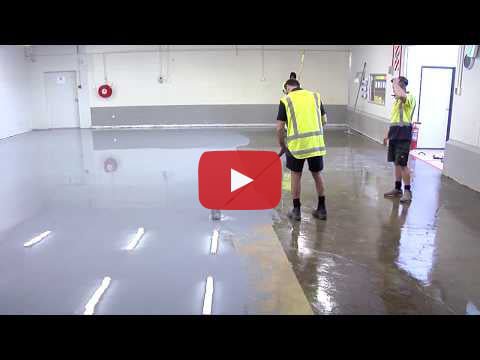 Although fibreglass was invented in 1938 and became commonplace during WWII, (primarily for its insulation properties), the technology took a little longer to reach New Zealand shores.
At that stage, Bill McIntosh thought fibreglass might be worth checking out, with a view to creating moulds for his plaster products.
So Bill ordered Southland's first batch of fibreglass resin. It duly arrived, but with no instructions, he took the lid off and placed the resin pottle in the middle of a large room. Bill instructed the apprentice to run past and fling the hardener in (just in case it exploded). History tells us that it didn't explode. After more trial and error, they refined their methods.
Bill McIntosh was quick to see the benefits of this new substance. Within a few years, T D McIntosh and Sons were no longer doing plaster ceilings. By the 1960s, plaster had all but been forgotten. Much later, the business passed to Bill's son, Dave McIntosh. Trading under the Southland Fibreglass name, they began doing non-slip resin flooring, alongside the general fibreglass work.  
In the 1990s, young Gareth Dykes learned the fibreglass trade at his grandfather's factory and along the way picked up Bill's pioneering spirit. After an extended overseas adventure, he returned to Southland with his wife, Melissa. They accepted the opportunity to take over the old family firm – adding 4th generation innovation to this long-established Invercargill business.
FI Innovations, an award-winning company, started in 2002 with one employee and one customer, today they serve clients throughout Australasia with a diversified range of products and services from custom manufacturing of high-end composites to 3D Design and product development. 
Gareth is a self-confessed "lean manufacturing fanatic" and has overseen the lean programme since 2009. Continual improvement and change has been engrained into the business and the team culture. Gareth holds a Level 4 qualification in both Composites and Resin Flooring and has been a part of the Composites Association of New Zealand executive team since 2016. 
Training and upskilling staff is at the top of the priority list at Fi Innovations sharing "without training and without apprentices, there's nothing in the pipeline to feed the skills shortage." 
Fi Innovations currently employs 22 staff and have put 16 employees to date through apprenticeship training; all 16 graduated with one picking up a prize in 2016 for being the top NZ apprentice for Composites. 
Fi Innovations had eight rock star employees graduate this year losing one employee to Rocket Lab, which they think is neat. 
Fi Innovations core business is split into two areas fibreglass manufacture and repair and industrial flooring.  Fibreglass can be anything from motorhomes, caravans, boats, cars, custom manufacture of carbon fibre parts, "Basically a lot of cool stuff for some pretty cool clients!" 
Serving a diverse range of clients throughout New Zealand with some of the more prominent companies include Fonterra, Stabicraft, Blue River Dairy, Real Journeys.  Gareth and Melissa are just starting their export journey with products going to Australia and more recently putting a big focus on growing the 3D Design and 3D printing side. 
On a personal note, Gareth shares, "University is not for everyone.  I'm a husband, father of 3 boys, a school dropout, business owner turned passionate businessman, mentor, innovator, lean manufacturing fanatic, who loves nothing more than a game of disc golf, squash and taking my mountain bike off-road.
"Grab the opportunities that present themselves to you. It doesn't matter what background you have or what you have done; you have the ability to make decisions. My current goal is taking a great company and turning it into a world-class company!
"The learning journey never ends, qualifications can take you anywhere, and they took me all the way to the Greek islands!"
More News
Wellington Rugby is proud to announce a partnership with BCITO New Zealand for the 2020 Mitre 10 Cup season.
Recently we caught up with sisters Gracey and Holly from Ferndale Furniture, Wellington. The sisters share their story of growing up in a home of entrepreneurs and independent thinkers to a family business playing to its strengths.