Tiakitai seeks the treasure
Currently screening on TVNZ One is season two of the popular Kiwi reality competition series, Design Junkies, where six contestants create specific items using scrap and salvaged materials.
One of this year's contestants is Tiakitai Haronga, BCITO carpentry apprentice of Argyll Building in Hawke's Bay.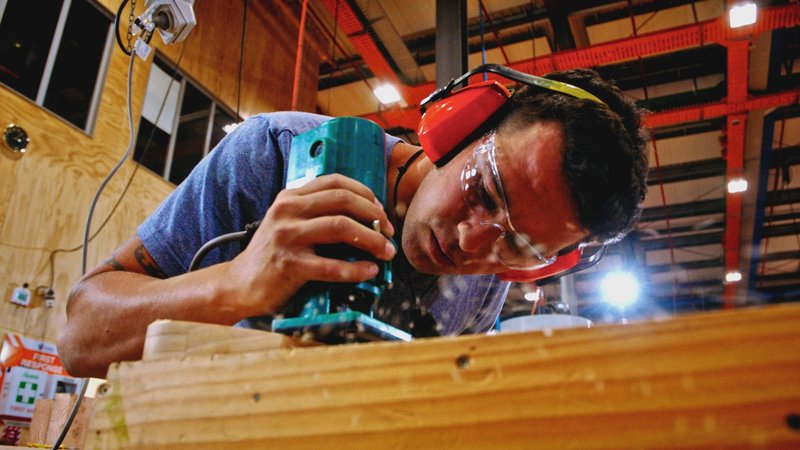 Image courtesy of TVNZ


Tiakitai is very passionate about design and hopes to further peoples' knowledge of Māori culture and legends through his design pieces. 
Focused on completing his apprenticeship at the end of this year, he says he has always wanted to do 'hands-on' work and to be creating things.  Returning to the Hawke's Bay following completion of a degree in Industrial Design at Victoria Uni, Tiakitai believes it was his strong work ethic and attitude that got him a foot in the door at Argyll Building as a hammer hand initially.  
"I think it was my enthusiasm that landed me the job, and the chance for an apprenticeship followed.  I jumped at the opportunity to work for a small company where no two days are ever the same.  I get to experience a lot of different things all the time, and I also have the chance to be responsible for a lot of things happening on site, now that I've nearly completed my apprenticeship.  I enjoy learning new things with each build, and I get wildly excited about building something from scratch," says Tiakitai.
He was so keen on being on Design Junkies that Tiakitai took the direct approach and got in touch with the producers.  He says, "My wife and I watched the first season of Design Junkies and loved it.  After the show had aired, I emailed TVNZ to see if there was going to be another season and expressed my interest in being a contestant.  What did I have to lose? - nothing at all, so I was wrapt when they replied a couple of months later and invited me to apply for season two.
"I was super-excited when I found out my application was successful, so I shouted the boss lunch to say thanks for being on board and letting me have Mondays off work for filming in Auckland.  My wife and I were planning our wedding at the same time. We got married a couple of weeks before filming was complete, so it was a very hectic time indeed, let alone adding working on my Design Junkies masterpiece into the mix too.
"All of us contestants got on well, and I enjoyed getting to know such a cool bunch of people of all different ages and different talents.  My favourite episode is probably episode 6, the finale, where we get to showcase our masterpieces.  No spoilers here though - you'll have to watch this one to find out more!  
"One of the funniest things that happened during filming was on our way to one of the challenges.  We were all in the van, and all the boys were in the back.  All of a sudden, without warning, the backrest of the back seat snapped, and all three of us collapsed into the boot.  The girls' reactions were hilarious!  Luckily there weren't any injuries.  Another memorable moment was the first time we walked into Unitec.  Far out – the huge range of brand new tools that we were going to get to use, spying them for the first time was like all my dreams had come true in one day.  Being on Design Junkies has given me more self-confidence in general and spurred me on to get involved in other competitions like Registered Master Builders Carters Apprentice of the Year.  I'm in the regional finals this year shortly, so I'm looking forward to that challenge.
"After the show was done and dusted, it was great to have my weekends back to myself.  I'm so glad I participated though, I have grown from the experience, and now I back myself more and know that I can get the job done when the pressure is on.
"I spend most of my spare time in my workshop, creating and designing new things, and I plan to sell some of these pieces hopefully.  I also want to grow my career further in the building industry and have the ambition to build my own house some time soon.
"If you asked me for advice for other apprentices on how to get ahead, I would say the best thing to have is a good attitude.  Never be afraid to ask a question (there's no such thing as a dumb question) and take everything in and soak it up.  We're really lucky to have experienced people in the industry to learn from who are passionate about passing on their knowledge so we should feel privileged and respect them.  Keep on top of that paperwork too and get prepared for your site visits ahead of time.
Whāia te iti kahurangi, ki te tuohu koe, me he maunga teitei
Seek the treasure that you value most dearly, if you bow your head, let it be to a lofty mountain."
To see what Tiakitai has been up to in his workshop lately visit harongadesign.com or you can check him in action in Design Junkies at tvnz.co.nz/shows/design-junkies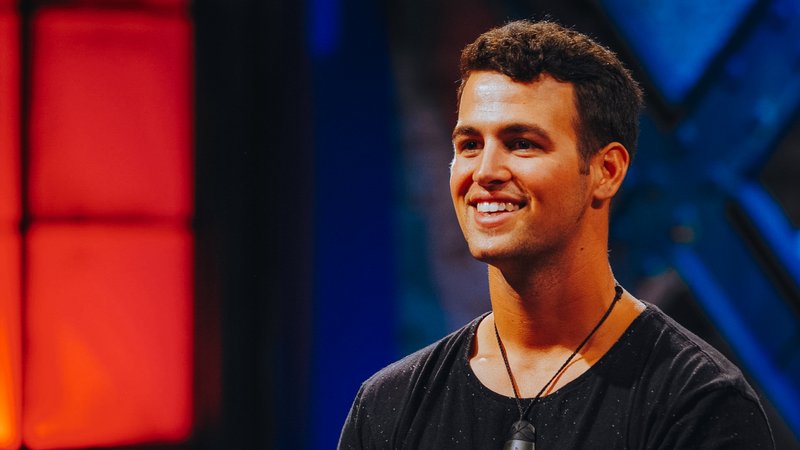 Image courtesy of TVNZ
More News
The Government has announced a $12.1 billion COVID-19 Economic Response Package for small to medium businesses and employees during this period of uncertainly.
The health and wellbeing of our industry's employers, apprentices, and our people are of paramount importance to us.