Tiling the next generation
Terry Jones, owner of Mangawhai Tile & Stone, has worked around the world in the tiling business. We spoke to Terry about his exciting career and commitment to training the next generation of tilers.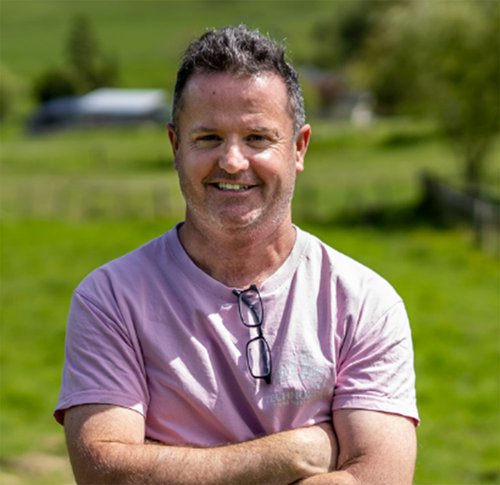 "After high school, I did a range of jobs, such as pumping gas, fruit picking and gardening. But when the farm I grew up on was sold, I took a role driving a forklift in a tiling company. That was 33-years ago, and the rest is history."
Since then, Terry has worked in the United Kingdom and Australia. He has sold tiles commercially, worked for tile manufacturers and trained tile retailers. And throughout this time, he laid tiles on the weekend to gain additional spending money.
"In 1999, I returned to New Zealand and went tiling across Northland. It was great to get back on the tools full-time. Over the years our business has changed, initially we mostly worked with home building companies before rebranding and moving into the high end work we wanted."
Terry has always had a trade assistant, who mixes glue had prepares tiles to be laid. These tended to stay for a few months before moving on. But recently he employed his first BCITO tiling apprentice after speaking with some fellow tilers in Whangārei who had benefited from doing so.
"It is not a small commitment, with your apprentice becoming a big part of your daily life. You get to know their friends, family, and community very well. It is an incredibly rewarding experience. You gain a dedicated and motivated employee who wants to come to work and learn. Passing on my skills to the next generation is a real privilege."
Terry's apprentice, Lisa, has added much to the business. He says that tiling is a great option for women, who often have an edge over men due to their relationship and communication skills.
"Lisa is a fantastic tiler who is trusted by me and our clients. She has fantastic technical ability, and with many of our clients being women, she can also relate to them on a design and communication level. As such, many of our clients have become our friends."
Lisa aspires to run her own business in the future, which Terry fully supports, and is providing her the skills to do so. He is also considering taking on another apprentice, who has just left high school.
BCITO needs more people to consider an apprenticeship. For more information and to learn what support is available, visit: https://bcito.org.nz/apprentices/.   
More News
Wood Solutions have been carving out the way for sustainable practices and diversifying their workforce. They are minimising and repurposing waste and create a healthier and more welcoming workplace where 1/4 of their workshop are female.
Jenna Toailoa and her husband Manu's RedRock Plastering has been making a name for themselves with their high quality work all the while taking on apprentices, showing it can be done.