Training is crucial for success
He didn't know it at the time, but when Daniel Roberts was born his path into the glass and glazing industry had already been mapped.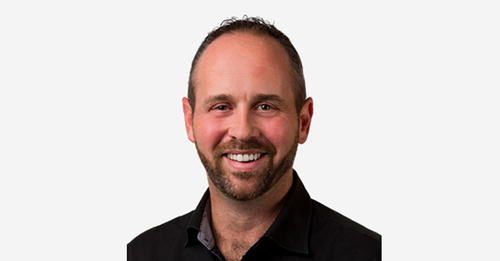 Daniel's father had been working in the glass industry since his teenage years, working for the more prominent glass companies before starting his own business Greenlane Glass in 1986, a company he still runs today. Fifteen-year-old Daniel left school and started working at Greenlane Glass. An apprenticeship followed soon after, and by 2000, Daniel was a qualified glazier.
After leaving the family business in 2010, Daniel spent three years working in sales at Euroglass before taking the opportunity to start his own business. So in 2013 Innovative Glass came onto the employer market, based in East Tamaki. Daniel says, "It was only myself and one other at the start. Then I employed a new team member every six months and started to train people. I currently have seven employees, and they are all either qualified or currently undertaking their apprenticeship with BCITO."
Not only is Daniel a successful employer with a great attitude toward training, but he is also a BCITO National Advisory Group (NAG) Member for Glass & Glazing and was the chairperson until the end of 2017. Daniel says, "I got onto the NAG through being a part of the glass association at the time. The timing corresponded with the JITO and BCITO changeover, so I started as the chair of the original BCITO Glass & Glazing NAG." As well as the contribution Daniel makes on the NAG, he is a current member of the Window & Glass Association NZ Board.
When asked why apprenticeship training is so crucial to the glass industry, Daniel says, "You are giving someone a career rather than just a job. It's necessary to keep the glass and glazing industry developing as the chances of keeping skilled people within the industry rise as you develop a career pathway for them."
As for advice Daniel has for an employer thinking about taking on an apprentice, well, he believes it's an absolute must. He says, "Apprenticeship training is a great tool to keep people motivated and is great for staff retention, not only within your own company but also within the industry. It shows an appreciation of the work that they are doing for you." 
Daniel believes the support that BCITO offers in the form of their training advisors enables you to put the time and effort into training your employees. He says, "Ten years ago I would never have thought I had the time to train people. Now I make the time and currently have four out of seven employees in apprenticeship training. Training is vital to my business' success and industry growth."

More News
The Government has announced a $12.1 billion COVID-19 Economic Response Package for small to medium businesses and employees during this period of uncertainly.
The health and wellbeing of our industry's employers, apprentices, and our people are of paramount importance to us.