Training excellence
Suppose you are looking for an Architectural Aluminium Joinery (AAJ) business that just gets apprenticeship training. In that case, you don't need to look any further than Door & Window Systems Auckland Ltd.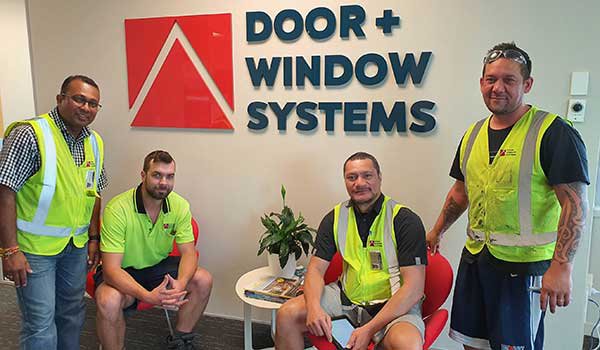 Branch Manager Andrew Gibbons explains how they have got themselves a well-oiled machine that has continued to grow since the business's inception. "Door & Window Systems has been encouraging training since setting up in 2014. Ideally, we would have 100% of our business with some sort of training to their name! Our culture is to push the team into learning new skills and then pass their skills on to new staff."
Andrew is very aware that the AAJ industry is lacking qualified staff, and for him and the team at Door & Window Systems, they see apprenticeship training as two-fold. "One is, of course, to help the industry grow, and two is to ensure that we have a team that has the skills we need to produce efficiently and achieve higher quality. It's a win-win situation. Putting employees through training also helps management see how staff adapt to new challenges and enables trainees to put new skills into practice."
One of the remarkable statistics about Door & Window Systems is that since setting up in 2014, they have achieved a 100% completion rate with all their apprentices. Andrew puts their success down to having a team culture that encourages training. He says, "This is because a lot of our staff have done apprenticeships already, and they understand the benefits of apprenticeship training. In the past, I have seen the team working on their workbooks and assignments at lunchtime so they can help each other understand and work through modules."
At Door & Window Systems, they know that once you have completed your apprenticeship, that isn't the end of your learning journey. Currently, there are four of their qualified staff who are undertaking the Construction Trades Supervisor qualification. Andrew says, "Again, this shows the culture in the team, these guys decided to push themselves to learn more and with the assistance of our BCITO Training Advisor they have chosen to progress to the Supervisor qualification."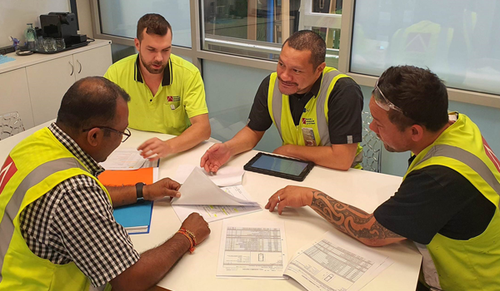 With a trail of success behind him, it's fitting to ask Andrew what advice he would have for other employers thinking of signing up an apprentice in the current environment. He says, "It is getting harder to find experienced or qualified staff. Now is the time to find people with the right attitude and encourage them to undertake apprenticeship training. If you support them during the training, the rewards will come both in seeing them become qualified and your business will have a skilled, qualified team member!"
More News
The Building and Construction Industry Training Organisation (BCITO) has set a record of 16,000 apprentices in training.
Have you heard? – the NAWIC Excellence awards 2021 are happening and open for nominations!