Training gets the best out of your people
Formstress Precast Concrete has been operating in Auckland for more than fifty years. During Greg Johnston's time at the helm, he has focussed on pushing his employees to excel – both in and out of the workplace.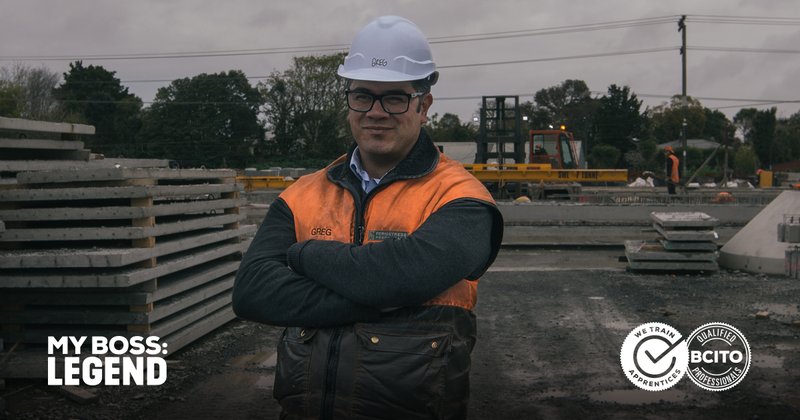 Greg says, "Being a leader is all about supporting your people to give their very best to everything they put their hand to." 
For Greg, work is not a place you come just to do a job and earn money, it is a chance to shape yourself into the person you want to become through training, mentorship, hard work, and, most importantly, within a supportive environment.
He says, "Training gets the best out of people, encouraging them to aim high." An example of this was when Greg's apprentice, Will Wara won the 2017 Concrete Industry Apprentice of the Year Award. "Will has progressed quickly through the ranks, from apprentice to foreman, due to his attitude and enthusiasm.
"As an employer I feed off the initiative of my people, encouraging them to challenge themselves and think outside of the box because I believe a successful precast project will always be the result of a team approach." 
Because of his supportive nature, Greg's employees are not just like a family to him; they are family to each other with many of his new employees introduced to him by aunts, uncles and parents that have worked in the company previously. "Many of my staff have been with the business for more than 10 years," says Greg. "If you build a great environment there's no reason for your team to leave."
Legend 'wise words'
an effective leader knows that if you're positive your people will follow your lead
our biggest asset is our people. I have great leaders, foremen and leading hands, we solve problems as a team. 
life-long learning makes better people. Better people make better workers. 
at the end of a tough week  I run around after our three boys.  We are pretty active!
Greg Johnston, Formstress Precast Concrete
View Greg's story and more stories about other legendary bosses.

More News
The Building and Construction Industry Training Organisation (BCITO) is pleased that the Government is moving quickly to establish the first construction Centre of Excellence (CoVE).
BCITO comes on board this season to become the front of jersey and official sponsor of the Waikato Under 19s team.