Truly unprecedented times
by Warwick Quinn, Chief Executive BCITO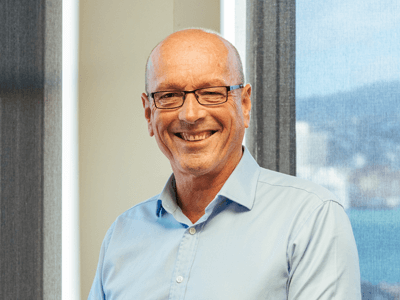 Over the last couple of months, the impact of the COVID-19 lockdown and the Government's response has been, to use a now well-used term, unprecedented. It truly has been.
I have provided a few thoughts on the impact COVID-19 could potentially have on construction apprenticeships with a particular focus on the 15 trade sectors under BCITO coverage. Currently, BCITO has just over 13,000 active trainees and apprentices.
Without significant intervention, we anticipate a substantial decline in apprentice numbers over the next 6-18 months but the extent of that decline, and the recovery time, is difficult to assess with any certainty at this early stage. 
Our view relies on past experience of the issues and trends identified from those experiences. We see no particular reason why the outcomes would be markedly different this time given the construction sector has been through recessions many times before and the results are always the same. You just have to look at what happened in 1987 with the stock market crash, 1997 with the Asian financial crisis and of course, the 2008 global financial crisis. Unless the response is different this time, 2020 will be no different.
As a general overview, apprentice numbers are tied directly to the health of construction firms, mainly residential construction firms. As the largest sector of construction (it is also the largest employer of construction apprentices containing over 80% of BCITO trainees) it is a good barometer when it comes to considering how construction activity and training is likely to react to the current circumstances.  The amount of existing work and the ongoing confidence in the supply of future work is the critical determinant in the willingness of employers to take on apprentices. 
We are aware of the Government's intention to accelerate investment in 'shovel-ready' construction infrastructure projects to help kickstart the recovery. These massive infrastructure projects will help with unemployment. While we support any moves in this vein, they will do little to address the loss of construction apprentices, given most are employed in the housing sector. Infrastructure has no call for qualified floorers, roofers, tilers, joiners, carpenters, electricians, plasterers, interior designers, kitchen and bathroom designers and the like. 
We expect consumer confidence in the housing market to be negatively affected for some time which will result in residential construction being similarly impacted. Trainee numbers will be an early causality, and it is difficult to see how this can be avoided.
The challenge is to try to retain (or keep a connection with) the number of apprentices currently in the system. To not waste their learning to date and have a capable and trained workforce ready when the recovery is underway. 
We wrote to Ministers explaining what we expected to see, and in addition to significant intervention, we recommended bringing forward and fast-tracking the reforms of vocational education. 
One of the desired outcomes of the vocational reforms is for learners to be able to transition seamlessly between work-based, classroom-based and remote learning and that the learning journey is not disadvantaged by location or the fortunes of the economic cycle.
With the New Zealand Institute of Skills and Technology now established, it should be more able to influence how the Polytech sector might have otherwise responded. We believe there are opportunities for BCITO (and other construction-based ITOs) and the NZIST to work together collaboratively in the spirit of RoVE to help address some of the likely casualties COVID 19 will have on our employers and learners.
Also, consideration has to be given to supporting those apprentices who might otherwise end up as NEETS (not in employment, education or training) and maintaining a connection with their employer even though they are no longer employed. Firms will likely want their staff back as their businesses recover. Keeping those relationships alive while apprentices continue to learn off site will facilitate a more effortless transfer between continued learning and work - even if that transition is gradual (for example one or two days a week). There are options available to facilitate this which align with the Construction Sector Skills Action Plan that we believe should be explored. This connection and reconnection with the employer and apprentice is also a vital ingredient to ensure learning is not disrupted (or the disruption is kept to a minimum) as successful program completion tends to be heavily compromised when an apprentice changes employer.  
We wrote to Ministers sharing these views, and with the Budget, on 14 May we saw their response. Investing $1.6b in trades training and apprentices is truly unprecedented (there's that word again) and along with $5b for 8,000 new public houses will go a long way to support us.
The extra 8,000 new public and transitional homes, and the Warmer Kiwi Homes package, are a nod to help maintain the supply of work and drive skill demand by employers who will also be supported if they take on apprentices. For every two homes we build there is an apprentice so 4,000 more apprenticeships will be available than might have otherwise been the case.
The Government also recognises that we need to continue to develop and grow our skills during recessionary times as historically we've struggled to have sufficient skills when the market recovers. Free fees for all for two years, support for group training schemes, support for Māori and Pasifika trades training and trade academies in schools are all targeted at this.
Finally, the fast tracking of the reforms to vocational education and the establishment of the six Workforce Development Councils by the end of this year will pave the way for Industry Training Organisations and Polytechs to work closely together and form the New Zealand Institute of Skills and Technology. For too long, we have been competitors, and we need to remove those barriers, so we are all working together for the best interests of employers and learners.  
The Government needs to be congratulated.
More News
The Building and Construction Industry Training Organisation (BCITO) has set a record of 16,000 apprentices in training.
Have you heard? – the NAWIC Excellence awards 2021 are happening and open for nominations!