Andrew Bellamy your voice at the BCITO table
In June we featured the first of BCITOs Timber Joinery National Advisory Group members, Paul Ingram, NZMJ's President. He shared his story of starting his career sweeping floors as an apprentice. Paul is joined by 7 others who work to help BCITO build a correct and current view of the skills and capability needed in your workforce.

July's National Advisor Group member is Andrew Bellamy, your Chair at the BCITO Timber Joinery table.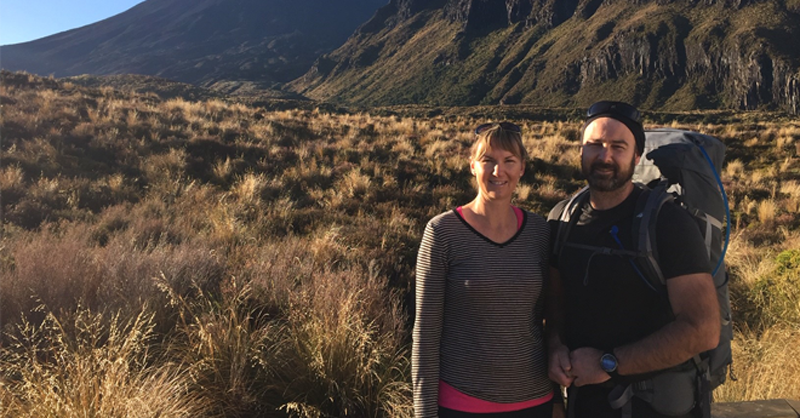 Andrew says "supporting an industry that you are passionate about is a no brainer. Since completing my time in the late 90's I have always enjoyed passing on trade skills and seeing the next generation of our industry develop.
 "Over the past 25 years I have worked in a number of roles within the industry including Craftsperson Joiner, Workshop Forman, Contracts Manager, and clicking over 15 years in my current role as General Manager of a traditional joinery company which employs 23 staff including 3 apprentices.
"As an active member of Master Joiners, MJ National Executive, Director of the NZ Joinery Training Trust, Director of JMF 4211 compliant timber Joinery.  I keep in contact with a number of joinery companies throughout the country - I have learnt that we all share the same issues and problems, but also we have the same passion.
Time out for me involves a number of activities; the outdoors plays a big part with #1 being tramping with friends my wife and Family.
"The future of our industry is changing but training will always be key to our success. I am passionate about keeping traditional skills as well as further up skilling our women and men within the industry. For anybody wanting to discuss training within our industry you can contact me at [email protected]"
Stay connected. Over the upcoming months we will introduce you to all the members that make up the Timber Joinery NAG.
More News
PRESS RELEASE 14 MAY 2020 - Speaking today after the announcement of the Budget and the $1.6 billion Trades and Apprenticeships Training Package, Warwick Quinn, BCITO Chief Executive congratulated the Government.
A summary of the meeting held on 7 April.