Your voice at the BCITO Design table - Annemarie
Part of our charter is to know about and respond to the skill and performance requirements of your sector. One of our mechanisms to achieve this is to form a National Advisory Group (NAG) made up of people from your industry.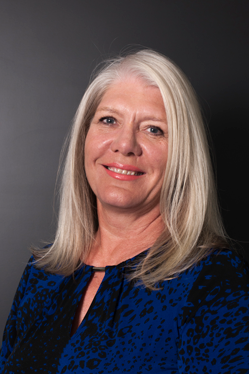 These people are your voice at the BCITO table. In June we introduced you to Mark Bruce who began his career as a cabinet maker and, Milvia Hannah whose love of design came from her Italian mum and European origins. This month we would like to introduce Annemarie Mains.
With a background in marketing communications, Annemarie started her own event management business in South Africa in the early 1980s.  Then in 1996, she moved to New Zealand working in the events space, looking after events such as Dunedin's iconic ID fashion week. In 2006 she ventured in a new direction with kitchen and bathroom design, which stemmed from a love for architecture and interiors.
As an independent businesswoman, Annemarie is Director of Communication Link and B2 Consultants Ltd. On top of this, she is also a Certified Kitchen Designer (CKDNZ) and a Member of  Registered Master Builders. Working in New Zealand's Alpine regions Annemarie has three great loves. One of these is entertaining and outdoor spaces, ensuring seamless flows are part of NZ's living transitioning into outdoor landscapes. The second is taking an active role in positioning NZ's design and education community and the third is Dior Poison! Annemarie has loved this perfume for 30 years - some things are just forever.
As well as being an active member of the NAG, Annemarie has also been NKBA president in the past and has served a number of years on their board. When asked what she attributes her success to, Annemarie says, "A lot of hard work mixed in with a passion for challenges and a positive attitude. You have to use your skills creatively and with motivation to find opportunities for a successful career".  
When it comes to integrity, quality of work and teamwork Annemarie believes these are all vital, she says, "The client is king, with two-way communication always essential. It is great to build relationships with like-minded people where everyone works towards the same goal, collaboration works to everyone's advantage"
More News
Gavin Lambert, New Zealand Master Painter of the Year 2019, knows a good worker when he sees one and he reckons taking on 22-year-old Yonier Moralas as an apprentice, through the Mana in Mahi programme has been a winner.
Professional sports players often wonder where to leap after their first careers – and the building and construction industry is helping them jump into life after sports.