The apprentices' practical project involved building a work bench, which was donated to early learning centres via Evolve Education Group.
Jack Nevines was announced as the well-deserved winner at the National Awards Gala, he is also employed by Faulkner Construction and completed his training through BCITO, a business division of Te Pūkenga.
The judges were particularly struck by Jack's leadership qualities and the flawless way in which he ran his project during the interview. Jack showed a keen interest in and comprehension of the building sector with his broad knowledge of the building code, technique, and building products. His talents all came together to showcase his excellent craftsmanship in the competition's closing phases.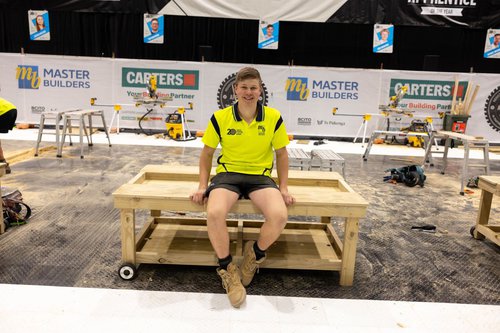 Figure 2- Isaac Posthuma
Issac Posthuma from the Northern region finished in second place, while Jess Nielsen from the Waikato region came in third. "These two apprentices were serious competitors. Isaac is a skilled worker who, at the tender age of 20, has a promising future in the building industry.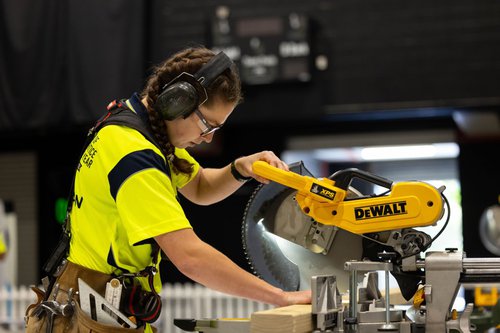 Figure 3- Jessica Nielsen
Jess is the first ever female apprentice to win a place in the national competition, she is a highly impressive young person with excellent building knowledge, Jess also showcased a great level of skill in the national practical competition where she scored very highly.
The national competition ended with the gala awards, and the finalists, employers, family, and friends gathered to celebrate their hard work and accomplishments during the competition.
The scale of the sector has more than doubled in the 20 years since the inaugural Apprentice of the Year competition. The construction industry, which is currently the fifth largest in New Zealand, has had a 135% increase in jobs over the past 20 years, according to Stats NZ.
This growth has also been accompanied by a rise in diversity. The National President of Registered Master Builders, Johnny Calley, notes that there is a good shift in the perspective of building and construction as a career path. BCITO, Te Pūkenga, reports that women now make up over 6% of the industry and that there is more knowledge of the advantages of a trades-related job.
This is seen in the results of this year's competition, when Jess Nielsen placed third, becoming the first female competitor to do so since the competition's founding in 2003.
Great work, Jack. This year's competitors were of a very high level, and you did a fantastic job earning first place. We're excited to follow the development of your triumphs and career.